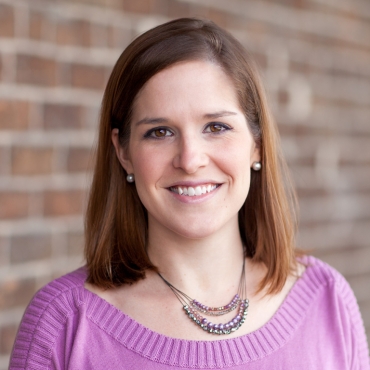 Melanie Parker
EIT
B.S.C.E., Georgia Institute of Technology, 2004
M.S.C.E., Georgia Institute of Technology, 2006
"While in graduate school, I had the opportunity to teach several laboratories and really enjoyed the experience. I developed a great passion for teaching and hoped to find a place to teach structural concepts where the focus would be on the students and not on the professors' research. I had several experiences with professors in school that were clearly more interested in their work outside of the classroom than in making sure the students really understood what they were teaching. This drove me to become a professor, and particularly one who taught for the joy of breaking concepts down and helping students learn. Because of this, the focus on teaching at SCAD makes it the perfect place for me."
Melanie Parker | Architecture professor
Awards, recognition and honors
Tau Beta Pi Engineering Honor Society
Organizations
American Society of Civil Engineers, American Institute of Steel Construction, Building Technology Educators Society
Previous Positions
Structural engineer II, Hargrove Engineers + Constructors, Savannah, Georgia; structural engineer, Hussey, Gay, Bell, & Deyoung, Inc., Savannah, Georgia
Publications and presentations
"Flexural Response of Masonry Elements Strengthened with Epoxy-Bonded Elastomeric Fiber Reinforced Films," Georgia Institute of Technology, Electronic Thesis and Dissertation Collection
Invited speaker, National Engineers Week Technical Training Conference, American Society of Civil Engineers, Savannah, Georgia - "The Use of Elastomeric Films to Strengthen Unreinforced Masonry against Blast Loads"