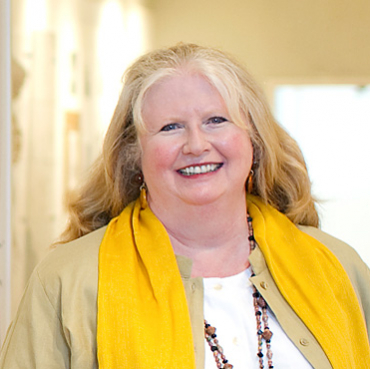 Maureen Garvin
B.F.A., painting/illustration, Massachusetts College of Art, Boston, Massachusetts, 1976
M.F.A., painting, Tyler School of Art, Temple University, Philadelphia, Pennsylvania, 1978
"The fundamental inspiration for teaching comes from students in observing how they learn and what interests and drives them. Teaching drawing and with all foundation courses is about teaching students how to see how to think visually, and how to develop ideas. It is really a process of transformation. Observing, listening and questioning students gives me a sense of who they are, what is the best way to teach them. My goal for teaching is to understanding the audience, have a deep mastery of the content and design the most effective way to have students not only know but 'own' the information and abilities covered in a course. Teaching is, for me, a creative act as well as an amazing and transformative process."
Maureen Garvin | Dean, School of Foundation Studies
Awards, recognition and honors
Grant for residency, Byrdcliffe Arts Colony, Woodstock, New York, 1993; grant for residency, Virginia Center for the Creative Arts, Sweet Briar, Virginia, 1985; grant for residency, Hambidge Center, Rabun Gap, Georgia, 1984; nominated by SCAD for Professor of Year Award, 1997 and 1998; Ohio Arts Council grant Artists in Education Program, Perry Local School, Cridersville, Ohio, two-week residency, January 1987
Organizations
College Art Association; FATE-Foundations in Art: Theory & Education
Previous Positions
Dean Garvin's previous teaching experience includes Penn State University, Moore College of Art, Philadelphia University, Arcadia University, Temple University and Trenton State College. Garvin's work has been exhibited in Atlanta, Chicago, New York City, and Philadelphia, as well as internationally in Beijing and London.
Publications and presentations
SECAC Conference fall 2011 Savannah, Georgia presented paper "Valuing the Process: Teaching Research and Ideation Strategies to First Year Students for the panel "Strategies for Cultivating and Harvesting Ideas."
Think Tank June 8-11, 2011 Athens, Georgia was selected to participate in Think Tank 6 sponsored by Integrative Teaching International at UGA June chaired panel: "Four Curricular Models: From Bauhaus to Posthaus - a look at the mission, structure, audience and outcomes of four different foundation programs"
FATE Conference March 30-April 2 St Louis, Missouri presented paper titled, "At the Core - Building Visual, Conceptual and Creative Abilities" in the panel "Solid Ground or Shifting Sands" Foundations for Art and Technology Programs."
SECAC Fall 2010 Oct. 20-23, 2010 Richmond, Virginia chaired a panel Beyond Turf and Silo Cultivating a New Foundation. Four faculty presented including Jan Feldhausen, MIAD Milwaukee Wisconsin, Michael Arrigo form Bowling Green State University, Kevin Conlon from Ringling College of Art and Design and Kristie Bruzenak from SCAD.
Think Tank June 2-6, 2010 Athens, Georgia was selected to participate in Think Tank 5 sponsored by Integrative Teaching International at UGA.