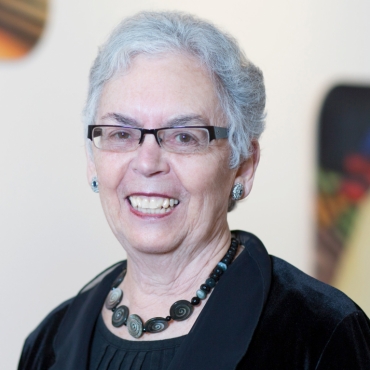 Mary Aswell Doll
General education professor
---
Education
B.A., English and history, Connecticut College
M.L.A., Johns Hopkins University
Ph.D., interdisciplinary studies, Syracuse University
Credentials
"The More of Myth: A Pedagogy of Diversion is the book I feel is my most significant accomplishment because it combines storytelling, theory, and student work both written and artistic-and this reflects the drive in all my writing and teaching: to be interdisciplinary and to honor the many voices that contribute to my understanding."
Awards, recognitions and honors
SUNY Summer Research Grant; SCAD Presidential Fellowship; Listed in Directory of American Scholars; Who's Who in Religion; Who's Who in the South and Southwest; Sears-Roebuck Teaching Excellence and Campus; Leadership Award, OLHCC; Academic Excellence Award for Teaching, University of Redlands
Organizations
Modern Language Association, Thomas Wolfe Society, American Educational Research Association
Publications and Presentations
Books
Beckett and Myth: An Archetypal Approach. Syracuse University Press, 1988.
In the Shadow of the Giant: Thomas Wolfe. Ohio University Press, 1988.
To the Lighthouse and Back: Writings on Teaching and Living, Peter Lang Press,1995.
Like Letters in Running Water: A Mythopoetics of Curriculum. Lawrence Erlbaum Publishers, 2000.
Triple Takes on Curricular Worlds.SUNY Press, 2006.
The More of Myth: A Pedagogy of Diversion. Sense Publishers, 2011.
Recent articles
"Shaping the Stone," English Teaching: Practice and Critique, 5:2, 2006, 45-66.
"Capacity and Currere," in Pedagogies of the Imagination. Sense Publishers, 2008: 223-230.
"Under the Helmet," in Reimagining Education: Essays on Reviving the Soul of Learning. Spring Books, 2009, 173-180.
"Other Voices, Other Ruins: Beckett's Spectral Women." Spring: A Journal of Archetype and Culture. Vol. 79.Spring 2008, 125-140.
"Beyond Myth and Memory: Ghostwriting Wolfe," Thomas Wolfe Review. vol. 33,nos. 1 &2, 2009, 83-92.
"Afterword: Teaching Along the Way," Cross-Cultural Studies in Curriculum: Eastern Thought, Educational Insights. Lawrence Erlbaum Publishers, 2008,349-352.
Recent presentations
Delivered a paper on Animal Wisdom at the Georgia Southern University colloquium and presented a paper at the ALA conference "The Poetics of Elsewhere"
"Myth, the New "M" theory of Education," AERA conference, April 10, 2011.