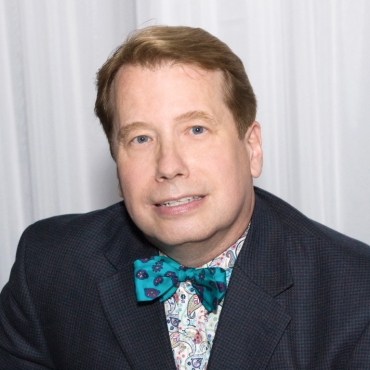 Kevin Knaus
B.S., Central Michigan University
Graduate course work, Georgia State University
"The opportunity to inspire and develop the creative minds of our future."
Kevin Knaus | Fashion, fashion marketing and management professor
Awards, recognition and honors
Southeast judge, Project Runway Season 7; featured as one of the world's leading trend spotters in the book, "Stylemakers: Inside Fashion" (Monacelli Press), 2002; recipient, Atlanta Decorative Arts Center Community Service Award, 1999; Neiman Marcus Star Award for Atlanta Volunteerism, 1991; High Museum of Art: Young Careers recipient, Volunteer of the Year, 1987
Organizations
Founding board member of the Atlanta Fashion, Retail and Development Council; founder Style Atlanta, Atlanta's first official Fashion and Design Week, May 2005; regional director, The Fashion Group International of Atlanta Inc. 2000-02; founding board chair, Design Industries Foundation Fighting AIDS (DIFFA -Atlanta), 1992-96; Atlanta High Museum of Art board member, 1988; Atlanta Ballet board member, 1986-1988
Previous Positions
Kevin Knaus is the former vice president, global fashion and trend director for Material World, where he directed all fashion, fabric and trend forecasting information for apparel and home. An extensive domestic and global travel schedule has given Knaus a proven ability to identify and capitalize on emerging retail and fashion trends. Traveling extensively to trade fairs and fashion weeks in New York, Los Angeles, Miami, Amsterdam, London, Milan, Paris and Hong Kong.
Knaus also serves as a consultant to many textile and retail corporations and is a frequent guest lecturer at a variety of industry conventions. He has been quoted and made appearances as a leading fashion expert through a multitude of media channels including CNN International, CNN en Español, Women's Wear Daily, Daily News Record, International Textile, Textile Web, Stylesight, Worth Global Style Network, Atlanta Magazine and others.
He has also served as creative director to The Fabric Connection of the Bobbin Shows, assistant fashion director of the Fashion Marketing and Merchandising program for the Art Institute of Atlanta and an extensive retail career with the J.L. Hudson Co. in Detroit, Michigan.
Publications and presentations
Co-curator, In the Bag: exploring the origin, evolution and design of the handbag, Museum of Design Atlanta (MODA), 2009