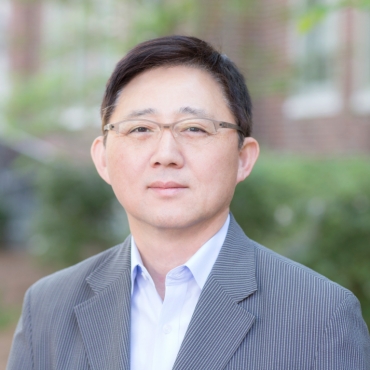 Keehong Kim
---
Education
B.F.A., Seoul National University
M.A., Seoul National University
Ph.D., University of Paris-Sorbonne
Publications and Presentations
Selected publications
"The Era of the True Landscape-Golden Age of Chosun Dynasty Culture" (joint authorship), Dol Begae, Seoul, Korea, 1998.
"The Introduction and Assimilation of Chinese Literati Painting Style on Korean Peninsula," Collected Thesis, The Korean Academy of Art, 1993, Seoul.
"The New Trend of Korean Literati Painting Style in the Late Period of Chosun Dynasty-The Center for the Study of Korean Arts," the Gan Song Mun Hwa No. 42, Seoul, Korea.
"The Survey of Contemporary Painting Style in Korea," The Chronicles of Korean Art, No. 26, the Korean Academy of Art, 1991, Seoul.
"Grand Collection of Korean, Chinese, and Japanese Painting," No. 2, Korea II, Sam Seong Publishing Co., Ltd. 1985, Seoul.
Exhibition
Solo shows at BGH Gallery at Los Angeles Art Center, Santa Monica, 2000 and 2000
Presentations and lectures
Korean Art History Lecture Sseries at the Korean Cultural Center in Los Angeles
Seoul National University
Seoul Women's University
Seoul City College
Duk Sung Women's College