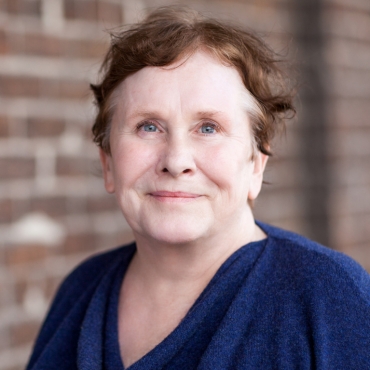 Judith Ellen Reno
A.B., Boston University, 1967
M.Arch., University of California, Los Angeles, 1983
"Academic mentors included two Pritzker Award recipients, Thom Mayne of Morphosis and Rem Koolhaas of OMA, and an AIA Gold Medallion recipient, Charles Moore, Ph.D., FAIA"
Judith Ellen Reno | Architecture, urban design professor
Awards, recognition and honors
Selected participant in executive seminar at Harvard University Graduate School of Design; "AIA National Urban Design Honors" for excellence in urban design at SCAD, with Christian Sottile, Manfred Thoms and Lee Meyer, AIA; ACSA South East Special Projects Fund: "Sustainable Infrastructure For Southern Cities," with Joseph Burton, Ph.D., Clemson University; School of Architecture nominee for University of Tennessee Alumni Outstanding Teaching Award; University of Tennessee Faculty Development Grant: 20th Century Metamorphosis of Los Angeles Architecture; University of California at Los Angeles Regents Travel Grant: North American Indian Dwellings
Organizations
Association of Collegiate Schools of Architecture; Savannah Development and Renewal Authority; Montana State University Promotion and Tenure Committee member; John Wiley and Sons Publishers; City of Santa Monica, California, Citizens Committee for Revitalization of Third Street Mall
Previous Positions
Assistant professor of architecture, the University of Tennessee, Knoxville; assistant professor of architecture, Auburn University; lecturer in architecture, California Polytechnic State University at San Luis Obispo; architecture designer, Dan Dworsky Associates, Los Angeles, California; job captain, Gelman and Greenberg Architects, Venice Beach, California; designer and draftsman, Charles Kober Associates, Los Angeles, California; design draftsman, Urban Innovations Group and Charles Moore, Los Angeles, California; architecture designer, Lange Architecture Designs, Los Angeles, California
Publications and presentations
"Constructing Beginnings, A Role for Technology in Architectural Education," Journal of Architectural Education, Volume 45; National ACSA Technology Conference, San Francisco, California; 8th National Conference on the Beginning Student, Arizona State University.
"The Otherside of Seaside," Foundations in Architecture: An Annotated Anthology of Beginning Design Projects, with Michael Kaplan, editors: O. Cappleman and M. Jordan, Van Nostrand Reinhold Publishers; 5th National Conference on the Beginning Student, University of New Mexico.
"Metamorphosis of Cultural Dreams in the Los Angeles Avant-Garde House: Innovation and Consumption in a Capitalistic Economy," the Harvard Architecture Review, Issue 11; IAPS 12 Conference Proceedings, Thessalonica, Greece; National ACSA Technology Conference, University of Southern California, Los Angeles, California.
"Reclamation: Designing Pedagogy Stimulating the Recycling Bi-products of Mass Consumption," Making Environments: Technology and Design 10th Annual ACSA Technology Conference Proceedings
Beaufort Government Center: presentation at University of South Carolina Beaufort Gallery; exhibit; facilitation of three workshops for New Government Center Master Plan at Beaufort, South Carolina, City Hall
"Shifting the Paradigm: Rethinking Urban Planning and Policy in Mega City Settlements" with Drura Parrish, International ACSA Conference, Havana, Cuba
"City as Farm House/Villa/Plantation," with Joseph Burton, Ph.D., International Making Cities Livable Conference, Savannah, Georgia; ACSA SE Regional Conference, University of North Carolina, Charlotte.
"Continuity of Community Through Metamorphosis of Use," 1998 International Making Cities Livable Conference, Carmel, California
"The Phenomena of Science and Art: Interactive Metaphor as Technology," National ACSA Technology Conference, Washington, D.C.; University of Tennessee Journal of Architecture 11.