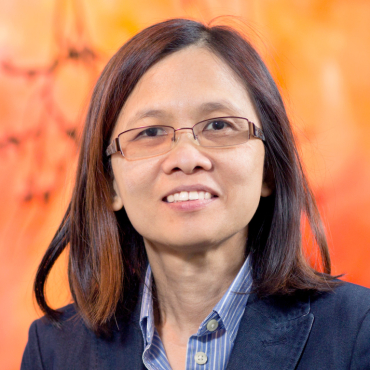 Josephine Leong
Interactive design and game development professor
---
Education
M.S., University of Essex, United Kingdom
Credentials
Developed the Berth Allocation Expert System for Singapore's Jurong Port in the early 1990s, under a joint collaboration between the Jurong Town Corporation and the Japan-Singapore Institute of Software technology
Awards, recognitions and honors
Singapore Economic Development Board Scholarship - University of Essex
Organizations
IEEE Computer Society, Association of Computing Machinery, Siggraph Education Committee, CgSource
Publications and Presentations
"The Berth Allocation Problem," pp.43-49, with F.S. Leong and C.Y Lam, Information Technology, Journal of the Singapore Computer Society.
Assessing New Media Expertise, with David Dirlam, New Media Consortium Summer Conference 2008.
"Assuring Faculty Qualifications in the Creative University Environment," with Joseph Hoey, Gokan Ozaysin, Harley Lingerfelt and Jan Bryan, SACSCOC 115th Annual Meeting, Dec, 2011.