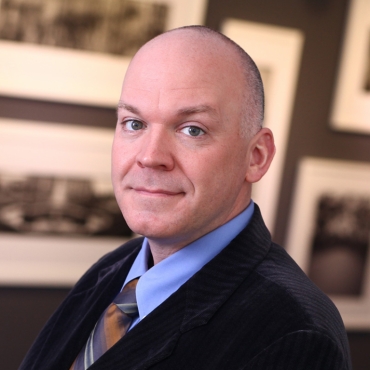 Johnathan Farris
---
Education
B.A., Yale University, 1993
M.A., University of Virginia, 1995
Ph.D., Cornell University, 2004
Awards, recognitions and honors
Scott Opler Emerging Scholar Fellowship, Society of Architectural Historians, 2009; Robert D. MacDougall Memorial Scholarship, Cornell University, 2004; A. Henry Detweiler Fund Research Grant, Cornell University, 2003; Lam Family Foundation Travel Grant for Research on South China, 2003; Lam Family Foundation Travel Grant for Research on South China, 2002; Cornell University International Studies in Planning Grant, 2002; A. Henry Detweiler Fund Research Travel Grant, Summer 2002; Graduate Student Transportation Grant, 2001; Vernacular Architecture Forum Student Fellowship Funding, 2001; Distinction in the History of Art Major, Yale University, 1993; A. Conger Goodyear Fine Arts Award, Yale University, 1993; Richter Summer Fellowship Grant, Yale University, 1992
Organizations
Association for Asian Studies
Society of Architectural Historians
Vernacular Architecture Forum
Publications and Presentations
Articles and Essays:
Chapter, "Dwelling Factors: Western Merchants in Canton," in Carole Shammas, ed. Investing in the Early Modern Built Environment: Europeans, Asians, Settlers and Indigenous Societies, 2012
Chapter, "Treaty Ports of China and the West's Architectural Presence," in Carola Hein, ed. Port Cities: Dynamic Landscapes and Global Networks, 2011
Article, "Thirteen Factories of Canton: An Architecture of Sino-Western Collaboration and Confrontation," in Buildings and Landscapes: Journal of the Vernacular Architecture Forum, Vol. 14, 2007.
Books:
"Enclave to Urbanity: Canton, Foreigners, and Architecture from the Late Eighteenth to the Early Twentieth Centuries," Hong Kong University Press, 2016.
Reviews:
"Examining the Chinese City," on three recent texts on Chinese art, architectural, and urban history for Journal of Urban History, 2012
Review on Sherman Cochran and David Strand, eds. Cities in Motion: Interior, Coast, and Diaspora in Transnational China in Planning Perspectives, Vol. 26, No. 3, July 2011
Review on Duanfang Lu, Remaking Chinese Urban Form: Modernity, Scarcity, and Space, 1949-2005 in Journal of the Society of Architectural Historians, March 2008
Review on Peter Rowe and Seng Kuan, Architectural Encounters With Essence and Form in Modern China and Rowe and Kuan, eds. Shanghai: Architecture & Urbanism for Modern China in Journal of the Society of Architectural Historians, June 2006
Review on Marilyn Casto, Actors, Audiences, and Historic Theaters of Kentucky, in Vernacular Architecture Newsletter, Summer 2001
Review on Kai Yin Lo, Living Heritage: Vernacular Environment in China, in Vernacular Architecture Newsletter, Winter 2001
Invited Presentations:
"Cultivation of Modernity in Chinese Architecture and Urbanism, Prelude and 1911-1929" for Adaptation and Invention: A Century of Chinese Architecture 1911-2011 lecture series of Chinese University of Hong Kong and ZUNI Icosahedron, November 5, 2011
"The Thirteen Factories of Canton: A Provisional Presence," for Permanence and the Built Environment in the Pacific Basin Conference at USC-Huntington Early Modern Studies Institute, April 17-18, 2009
"China's Treaty Ports: Dynamics of Global and Local in the West's Architectural Presence," for Workshop and Conference on Global Port Cities and Networking at Bryn Mawr College, November 16-17, 2008
"Dwelling on the Edge of Empires: Foreigners, Architecture, and Canton, China," Annual Linda Memorial Lecture on Asian Art, Palmer Art Museum, Pennsylvania State University, March 7, 2007
"Identifying Rural Historic Districts" at Auburn University Transportation Conference (Department of Engineering) in Montgomery, Alabama, February 11, 1999
"Fiske Kimball and Stratford Hall" at U. Va. Fiske Kimball Library 25th Anniversary Symposium, November 19, 1995