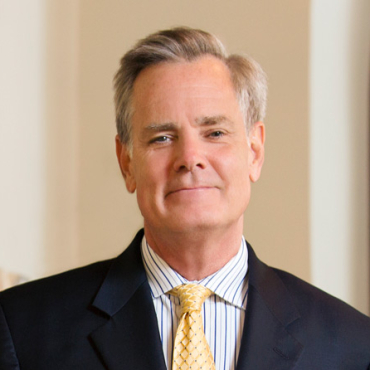 Jeffrey Eley
B.F.A., Virginia Commonwealth University, 1980
M.Arch.History, University of Virginia, 1983
"As a professor, I strive to help students discover their own passions and challenge them to set goals that demand their very best. Each year, each quarter and each class consistently inspire me through my students' extraordinary accomplishments."
Jeffrey Eley | Chair, historic preservation
Awards, recognition and honors
1999. The European University/Hermitage Museum Summer Seminar, The Romanov Family as Collectors of Art, 1999; Co-chair. Mayor of Savannah's Task Force on Public Education Issues, 1992; Forbes Scholar. Victorian Society Summer Study Program in England, 1985; Association for the Preservation of Virginia Antiquities travel stipend for young scholars, 1981
Organizations
Historic Savannah Foundation, National Trust for Historic Preservation, Association for Preservation Technology International, Recent Past Preservation Network, Victorian Society in America
Previous Positions
Professor, director of off-campus programs, dean of international studies, vice president for student services, vice president for academic services, Savannah College of Art and Design, Savannah, Georgia; board member, Georgia National Register Review Board for the Historic Preservation Division of the Georgia Department of Natural Resources; member, Board of the Historic Savannah Foundation
Publications and presentations
Publications
Ecologically Responsible: The Salt Marsh Cottages at Moss Creek Plantation, Island Packet, March 2011; Savannah Sketchbook, published May 2000; Exhibition Curator/Event Coordinator. It's in the Mail… Exhibit of special stamps and posters commissioned by the Royal Mail (British Postal System) during the twentieth century. Exhibit A Gallery, Savannah College of Art and Design, October 1994; exhibition coordinator, Deepening Concerns and New Impulses, exhibition of graduate student work from the Savannah College of Art and Design. Amerika Haus, Cologne, Germany, December 1992; Camberwell College of Art, London, England, January 1993; Savannah College of Art and Design, February 1993.
Presentations
Architectural Romanticism in Nineteenth-Century Savannah. Presented as part of Sotheby's seminar Celebrating Savannah. October 2000.
The Art of Restoration. Presented during the 52nd National Trust for Historic Preservation Conference in Savannah, Georgia, October 1998.
An Aesthetic Jumble: Interior Design circa 1880. Presented as part of the 1996-1997 Historic Savannah Foundation lecture series, January 1997.
Savannah Saved: The Preservation Movement in Savannah. Presented as a Mary Washington College historic preservation lecture, October 1995.
A Utopian Dream: Oglethorpe's Plan for Savannah. Keynote address to the Southeast Association of Schools of Architecture annual meeting. October, 1994.