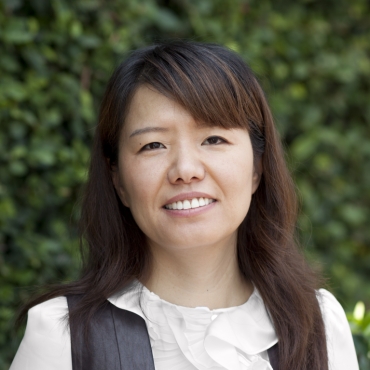 Jay H. Song
LL.B., Hannam University, South Korea, 1992
M.F.A., metals and jewelry, Savannah College of Art and Design, 1999
"Teaching is a creative act. Both teaching and artistic practice require determination, creativity and hard work to be successful. As an educator, I am committed to helping students establish personal artistic identities by enabling them to increase their skill levels and aesthetic awareness. When I assist students, to shape and inform them as artists, it brings me the same satisfaction and sense of accomplishment inherent in creating artwork.

"The goal I have for my courses is to create an environment where students acquire a strong technical foundation so that technical shortcomings never hinder the execution of ideas. Secondly, I emphasize the importance of research, sketches and models to better visualize and articulate the ideas. Third, I make students aware of the artist's responsibilities with respect to materials and content. Lastly, I foster a studio atmosphere where open discussion and the free exchange of ideas can occur without intimidation. Having a classroom with a supportive peer group is one of the most valuable assets for students.

"As a teacher, my prime duty is to motivate and challenge students to spark their interest and lead them to find their own vision. I use the metals and jewelry curriculum to unite students' passion and abilities to their future professional livelihood."
Jay H. Song | Chair, jewelry
Awards, recognition and honors
Presidential Fellowship Award, Savannah College of Art and Design; Presidential Scholarship, Savannah College of Art and Design; Who's Who Among Students in American Universities and Colleges; NICHE Art Educator of the Year nominee, 2006, 2007, 2008
Organizations
American Crafts Council, Society of North American Goldsmiths
Publications and presentations
Presentations
Visiting artist, Rochester Institute of Technology Solo exhibitions
"Spectator," Appalachian Center for Craft, Smithville, Tennessee
"1761 Degrees: The Melting Point," Trois Gallery, Atlanta, Georgia
"Nineteen Seventy-One Degree," Bausch & Lomb World Headquarters, Rochester, New York
"Han," Pinnacle Gallery, Savannah, Georgia
"Beyond the Surface," Burgan Gallery, Savannah, Georgia
Group exhibitions
"Korean Contemporary Metal and Art Jewelry," KORUS House, Embassy of the Republic of Korea, Washington, D.C.
"Memphis In May: Contemporary Korean Metalwork," National Ornamental Metal Museum, Memphis, Tennessee
"The Story of Silver in Savannah: Creating and Collecting Since the 18th Century," Telfair Museums, Savannah, Georgia
"Wedding Rituals," Tong In Gallery, Seoul, South Korea
"New Makers/Fresh Visions," Facere Gallery, Seattle, Washington