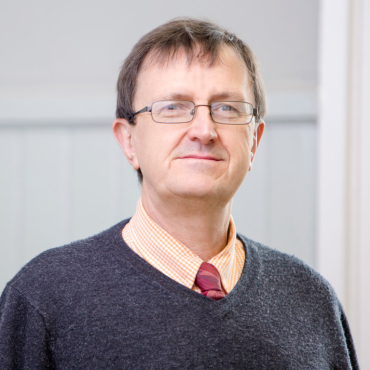 Henry Dean
Foundation studies professor
---
Education
M.A., fine arts and geography, St. Andrews University, Fife, Scotland, 1980
M.F.A., painting, Savannah College of Art and Design, 2003
Credentials
"Continuing to evolve and progress as an artist, teacher and human being."
Awards, recognitions and honors
1999, Co-recipient, with Bret Harte Elementary School, Cherry Hill, New Jersey, 1999, New Jersey Newarts In Education Award
Publications and Presentations
"The Art of the Working Sketch." Paper presented in the panel discussion "The Designer as Artist," at ONSTREAM 2011, F.A.T.E biennial conference, St Louis, MO, April 2011.
"Outcomes of the Curriculum Ideation Forum: An extended School of Foundation Studies' faculty peer collaboration, brainstorming ongoing changes in curriculum of SCAD's core foundation drawing and design courses." Paper presented at F.A.T.E regional conference (Southeast): ENVISIONING A NEW FOUNDATION, IDENTITY & PURPOSE, May 2010, Savannah, GA.
AMERICAN ARTIST: Drawing magazine, Winter 2009 edition.
Feature article, "Concepts Grounded in Concrete Sketches;" managing editor Bob Bahr's article explores Dean's sketch art practice and its relationship to his ephemeral outdoor installations.
"The Landscape through the Painter's Eye." Paper presented at the CAPTURING NATURE'S PATTERNS IN LANDSCAPE DESIGN symposium, produced by University of Pennsylvania's Landscape Architecture Department, at Villanova University and Connecticut College.
"Sieve," Connect Savannah news article by Bertha Husband, November, 2003
Project initiator and lead curatorial statement for exhibition catalog of: "THROUGH THE HEART OF THE CITY: An exhibition with the Schuykill River as the source of inspiration," at The Philadelphia Art Alliance, Philadelphia, PA, May 1998.