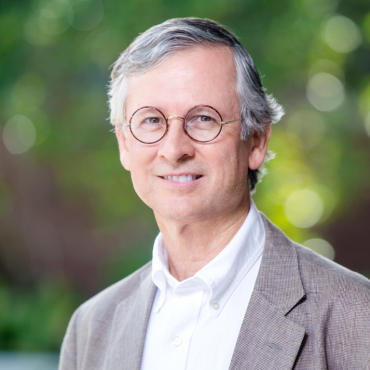 David Gobel
Architectural history professor
---
Education
B.Arch., Texas Tech University
M.Arch.History, University of Virginia
M.A., Princeton University
Ph.D., History, Theory, and Criticism of Architecture, Princeton University
Credentials
Served as president of the Southeast Chapter of the Society of Architectural Historians; co-founder of Veritas Academy (a Christian classical school in Savannah)
Awards, recognitions and honors
Georgia Humanities Council grant for fifth Savannah symposium: Building in the Public Realm; presidential fellowship, SCAD; Georgia Humanities Council grant for third Savannah symposium: Commemoration and the City; Calvin College seminars in Christian scholarship fellowship, "New Urbanism and Communities of Faith"; Georgia Humanities Council Grant for the symposium on the city square; William G. Bowen Fellowship (Princeton University stipend); Fulbright-Hays/Spanish Government scholarship (for study in Spain); Program for Cultural Cooperation between Spain's Ministry of Culture and United States Universities (additional support for study in Spain); Stanley J. Seeger Fellowship (for work on U.Va. excavations at Morgantina, Sicily); Princeton University Fellowships; Omicron Delta Kappa, University of Virginia honorary society for leadership; Tau Sigma Delta, Texas Tech University honorary society for engineering
Organizations
College Art Association, Renaissance Society of America, Society of Architectural Historians, Southeast Chapter of the Society of Architectural Historians
Publications and Presentations
Co-editor, Commemoration in America. University of Virginia Press (forthcoming).
With Daves Rossell, ed., Commemoration in America: Essays on Monuments, Memorialization, and Memory. University of Virginia Press, 2013.
"The Trailblazing Second St. Philip's Church," in Palladiana: Journal of the Center for Palladian Studies in America, Spring 2013.
"In Memoriam: Pamela H. Simpson (1946 – 2011)," in the SESAH Newsletter, Spring 2012.
Review of Sabina De Cavi, Architecture and Royal Presence: Domenico and Giulio Cesare Fontana in Spanish Naples: (1592–1627) in Hispanic Research Journal 12: 468–69, Oct. 2011.
"Reforming Church Architecture." New Horizons (February 2011), 6-7.
Brief commentary essay in David R. Coffin, Magnificent Buildings, Splendid Gardens. Edited by Vanessa Bezemeer Sellers. Princeton: Princeton University Press, 2008.
Co-Editor, Arris: The Journal of the Southeast Chapter of the Society of Architectural Historians (volumes 13-15)
"Review of James Donald, Imagining the Modern City," H-Urban, H-Net Reviews, July, 2000.
"Gates of Glory." Via 12: The University of Pennsylvania Architectural Journal, 2000.
Review of Catherine Wilkinson-Zerner, Juan de Herrera: Architect to Philip II of Spain, in the Journal of the Society of Architectural Historians, 54 (1995): 375-376.
Associate Editor, The Princeton Journal: Thematic Studies in Architecture vol. 3, Canon, Princeton Architectural Press, 1989.
Editor, Modulus: The University of Virginia Architectural Review vol. 17, Rizzoli International, 1984.