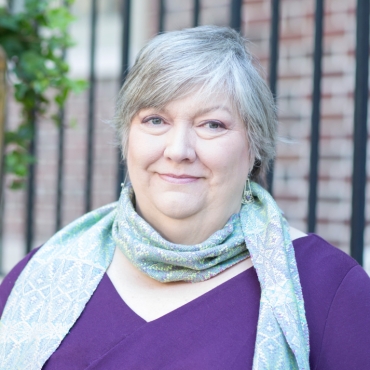 Cynda Benson
---
Education
B.F.A., University of Kansas
M.A., University of Kansas
Ph.D., University of Kansas
Credentials
Presidential Fellowship for Faculty Development, SCAD, 2004; research fellowship, Pennsylvania State Museum, Harrisburg, Pennsylvania, 1994; NEA Internship, Smith College Museum of Art, Northampton, Massachusetts, 1991-93; Luce Foundation Award (dissertation grant), 1991
Organizations
College Art Association, Association of Historians of American Art, Association for Textual Studies in Art History, American Studies Association, Southeastern College Art Conference
Publications and Presentations
Selected publications and curatorial experience
"Narrating the 'Girl Artist': Fictional Constructions of Artistic Identity in Gilded Age America," forthcoming book.
Curator and catalog author, SCAD galleries: "Audrey Flack: Reinventing the Goddess" (2000), "Miriam Schapiro: Reconstructing Women's Traditions" (1999), "The Archetypal Image: Myth and Ritual in the Art of Romare Bearden" (1999), "Jacob Lawrence" (1998), "101 Visions: Selections from the Charles Cowles Collection" (1997) and "Romare Bearden: Paper Icons" (1996).
Co-author, "Masterworks of American Painting and Sculpture from the Smith College Museum of Art," New York and Northampton, MA: Hudson Hills Press in association with the Smith College Museum of Art, 1999.
Selected presentations
"The Girl Art Student in Gilded Age America," SCAD Museum, May 2005
"Kathe Kollwitz: Master Printmaker," Telfair Museum, Savannah, February 2004
"The 'New Woman' in the Studio: Women Artists in Gilded Age American Fiction," College Art Association Conference, New York 2003
"Daniel Chester French's 'Oglethorpe Monument' and the Spectacle of Veneration," Southeastern College Art Conference, Richmond, Virginia, 1997