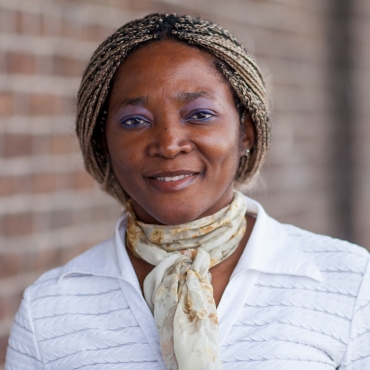 Christine Wacta
Architecte DPLG
D.P.L.G., Ecole d'Architecture de Paris-La-Défense, Paris, France, 1992
Dip. Arch., Ecole d'Architecture de Paris-La Défense, Paris, France, 1997
"As a lifelong learner, I am fascinated by the excitement and creativity of each individual student. Interacting with creative minds is one way that I find myself learning and sharing my experience and background. My inspiration for teaching comes from the uncovered mystery that exists in every lesson I teach to an individual student. I find it amazing that each time I think I am teaching a student something, I am learning something new, something that is unique to the moment of interaction with the student. For someone who has always been fascinated with the digital world and its contrast with the natural and man-made world, I view my role as of the gap filler because architecture is a lifelong movie, one that unfolds and unveils new truths.
"Year after year, my passion for teaching has grown through my daily interactions with my students; their innovative and pure way of thinking reinforce my dedication to the learning, teaching and study of architecture. I see myself as an eternal student who is constantly learning, re-evaluating and challenging ideas.
"Teaching the elements and principles of architecture alone do not generate excitement; it is rather the innovative mind of the students, their risk-taking attitude and the speculative nature of their interventions that make my job inspiring: an architectural context that is transformed and framed by the human intervention within it."
Christine Wacta | Architecture professor
Awards, recognition and honors
International Student Work Opportunity Program Award, International Tuition Assistance Fund, two-year full scholarship to Dresden Technische Universität, Best thesis award
Organizations
U.S. Green Building Council; Association of Collegiate Schools of Architecture; American Society of Heating, Refrigerating and Air-Conditioning Engineers; "Order of Architects," Paris
Previous Positions
Professor, the Art Institutes International Minnesota; teacher specialist, University of Minnesota, Minneapolis; intern architect, Ellerbe Becket Architects, Minneapolis, Minnesota; architect, ARCHIBAT, Paris; teacher assistant and research assistant, University of Minnesota, Minneapolis; Photoshop instructor, Paris Center of Formation, Paris; intern architect, DOMOS MASSIVHAUS, Dresden, Germany; intern architect, Airbus, Paris
Publications and presentations
Publications
Art Institutes International Minnesota's Quarterly Newsletter, Vol 4, Issue 1, Feb. 19, 2003
University of Minnesota's record book of the study Port Cities' abroad program