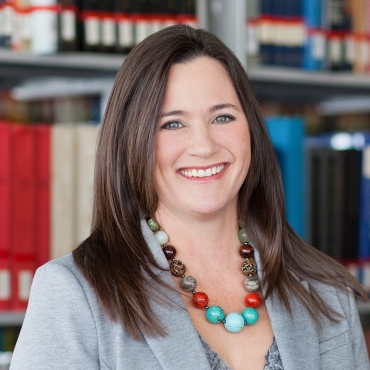 Beth Concepcion
B.A., English, Oglethorpe University
B.S., geosciences, Mississippi State University
M.A., performing arts, Savannah College of Art and Design
M.F.A., performing arts, Savannah College of Art and Design
Ph.D., journalism and mass communications, University of South Carolina
"It is incredibly fulfilling to me to help guide students through college and into their chosen career. The students in my classes are talented, funny, engaged and interesting. They inspire me to research more, write more, and find new creative ways of working with the course material."
Beth Concepcion | Dean, School of Liberal Arts; Chair, writing
Awards, recognition and honors
Kappa Tau Alpha induction, USC research paper competition award, American Press Institute Minority Journalism Educator's Fellowship, Wayne State University Summer Doctoral Seminar finalist, numerous CASE Circle of Excellence and District III publications awards, Rotary Foundation Group Study Exchange Program Grant, Savannah Business Journal's "40 under 40" Notable Savannahians, two Irene Ryan Award nominations, Georgia Association of Broadcasters Award of Merit
One of six national recipients, 2015-16 Scripps Howard Foundation Visiting Professor in Social Media program, fulfilling grant in summer 2015 at DigitasLBi in Chicago
Organizations
Association for Education in Journalism and Mass Communication, Association of Writers and Writing Programs
Previous Positions
Editorial director, Savannah College of Art and Design, Savannah, Georgia (prior positions include director of media relations, reporter/producer for SCAD-TV, sports information director, director of publications, director of communications, and editor of The Chronicle); meteorologist/reporter; WJCL (ABC), WTGS (Fox), Savannah, Georgia; anchor/meteorologist/reporter; WJXT (CBS), Jacksonville, Florida; on-air personality; KIX 96.5 Radio, Savannah, Georgia; managing editor; The Georgia Guardian, Savannah, Georgia; reporter/host; WNEG-TV and Radio, Toccoa, Georgia; production Assistant; CNN Southeast Bureau, Atlanta, Georgia
Publications and presentations
Publications
Editor, "Visual Communication Research Designs" by Keith Kenney, Ph.D. (Routledge, 2008) Numerous pieces printed in The Chronicle and The Georgia Guardian
Presentations
February 2011, Association of Writers and Writing Programs annual conference, Washington, D.C., panel: "Teaching writing at art colleges."
August 2009, Association for Education in Journalism and Mass Communication, Boston, Massachusetts, paper: "Teaching journalists how to navigate ethical dilemmas: A case study of ethics in the newsroom"
June 2009, Porn Cultures: Regulation, Political Economy and Technology, Leeds, United Kingdom, paper: "Where the Web meets regulation: The case of Karen Fletcher"
December 2008, Cultural Representations of the Cold War, Osnabrück, Germany, panel chair: "Propaganda, ideology and censorship"
February 2008, CASE District III annual conference, Atlanta, Georgia, panel: "Strategic Writing for College Publications"