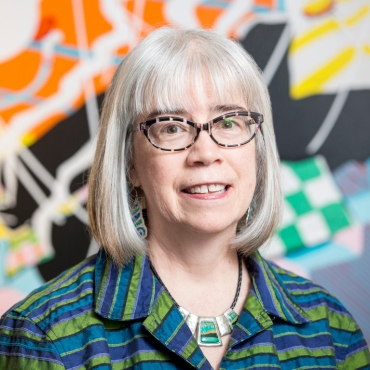 Becky Wible Searles
---
Education
B.F.A., University of Cincinnati
M.F.A., Pratt Institute
Credentials
"Appearing on-camera twice in the PBS show, 'Reading Rainbow'; being one of 12 people profiled in Scholastic's 'Meet the Mentor' educational series, where my career in stop motion production was converted into a comic book for elementary students; helping grow SCAD's animation department out of the original computer art major; establishing SCAD's stop motion lab and courses on both the Savannah and Atlanta locations."
Awards, recognitions and honors
New York Festivals Gold Worldmedal, Parents' Choice Gold Award, Parents' Choice Silver Award, Broadcast Designers' Association silver award, DESI Award, Caples first place award, USA Film Festival finalist (Dallas) and first place at the BACA Film Festival
Organizations
ASIFA, Society for Animation Studies (SAS), co-founder of StopMoCo Lab (Atlanta)
Publications and Presentations
"The Animator's Eclectic Guides," (current, in-progress).
Profiled in articles in Millimeter Magazine, Screen Magazine and the Puppetry Journal.
"Poem," Convergence, Vol. 1.
Invited reading, Barnes and Noble, Savannah, Georgia.