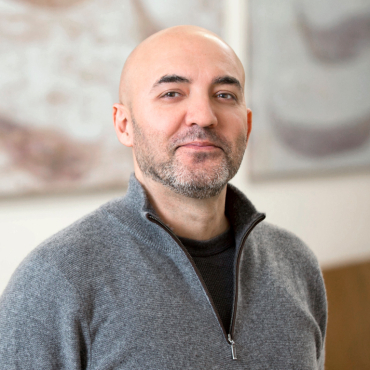 Afshin Hafizi
General education professor
---
Education
B.A., English language and literature, 1989
M.A., comparative literature, University of Utrecht and Amsterdam, 1998
M.A., international affairs, Florida State University, 1999
Ph.D., critical theory, University of Florida, 2004
Postdoctoral, technical communication, Georgia Institute of Technology, 2005
Credentials
Publication of General economy of Travel: Identity, Memory, and Death, forthcoming June 2011
Publications and Presentations
"Ideology and Utopia in William Godwin's Caleb Williams." Interdisciplinary Literary Studies, Spring 2003, Volume 4, Number 2.
"The Archival Machine of Language and the Logic of Spectrality: Of Repetitions, Translations, and Ghosts." Interdisciplinary Literary Studies, Fall 2006, Volume 8, Number1.
Hafizi, Afshin, and Angela Merta. "Modern Iranian Women's Poetry in Translation." In The Dirty Goat, Volume 19: September 2008.
" Eghtesade Mahdoode Safar Namehaye Mohajeran." ("The Restricted economy of Immigrant Autobiography") Pazhuhesh-e Zabanhaye Khareji (Research Journal of Foreign Languages), University of Tehran, Iran, forthcoming 2012.
Book project, a collection of translated Iranian Women's Poetry, under consideration by Host Publications, New York.
Translation project (together with Alireza Shomali, Wheaton College, Department of Political Science) on the political philosophy of Abolkarim Soroush, a contemporary Iranian philosopher and a visiting scholar at Harvard University. Proposal submitted and accepted by I. B. Tauris, London.
Presentations: