Feature
/
Jan. 17, 2014
YOTAM DOR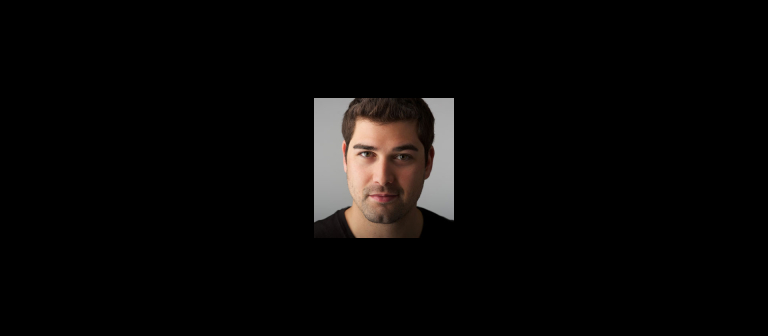 In flight terms, a notch is a 10-degree adjustment in a wing's flap that allows an airplane to go higher or lower. The aeronautical definition accounts for one layer of meaning behind the standout new company Notch Video. As Yotam Dor, co-creator of Notch put it, "We liked it because it felt like our marketplace—you can work with teams big or small based on your video needs."
Notch Video is the outcome of a joint venture between Yotam, his business partner Ian Buck, and the Canadian PR firm North Strategic. The firm first approached Yotam looking to create an affordable way for companies to make short videos. Notch Video is just that, taking the shape of a network through which companies in need of video content can connect with video creatives. The business model enables companies to generate short videos to bring awareness to their brands—a visual practice that has skyrocketed with the growth and prevalence of social media. Notch Video has made it affordable for not only large businesses but small ones to compete in a competitive market by connecting them with producers, directors, editors, cinematographers, and writers in their area.
In helping to develop Notch Video, Yotam drew directly from his experience as a SCAD student. While pursuing his M.F.A. in film and television at SCAD, he co-founded 16 by 9: Film Collective, which connects students in a range of film production capacities—anyone from animators to directors to sound designers to visual effects artists—to film projects. When the concept for Notch Video arose, Yotam felt confident that the model for 16 by 9 would be pivotal in bringing his new company to fruition.  
Once it was clear that Notch Video would function as a video creation marketplace, Yotam and his colleagues set to work refining its structure according to the industry it would come to serve. An important part of this was surveying freelancers in the Toronto area, the company's home base, to find out about their professional habits, preferences, and relationships. Freelancers were asked about the work they do, how they obtain work, how they like to be approached by employers, and what questions are and aren't helpful in engaging with employers. Using this information, Notch Video designed a system in which the video creatives serve as the supply side, entrusting the site to provide the demand for their work. Having implanted itself within Toronto's local work, the company set to work extending its presence to the 10 largest cities in North America.
Since its soft launch in October 2012, Notch Video has been empowering video professionals across the continent to get work collaborating and creating on behalf of a wide range of companies. The website, which is free and easy to use, currently has more than 1,000 different video creatives working across North America. As a second layer of meaning in the company name, the site also hosts a Top Notch section, which features professionals who are handpicked by Notch's staff as great partners to work with. Additionally, all member listings on the site undergo verification to ensure the quality of work. To date, Notch Video has helped connect these creatives to companies such as Samsung, Nike, Budweiser, Canadian Tire, and Sport Chek as well as a variety of smaller operations.
In its day-to-day operations, Yotam serves as Notch Video's director of community. In this position he's managing his team, clients and projects—all skills he cultivated during his M.F.A. education. Having just passed its one-year anniversary, the company is on track for great success, growing to a team of five full-time staff members. Reflecting on Notch's evolution and his own evolution as professional, Yotam cites SCAD's true-to-life mission of preparing talent students for professional careers. "Before coming to SCAD," said Yotam, "I didn't understand how being an artist and a business person intersected." He credits SCAD with providing him the tools to get a job immediately after graduating and ultimately preparing him to start his own company. "You can go to any school and have great experience, but you cannot go to any school and have a meaningful experience for your career. SCAD gave me that meaning."
Learn more:
---
About the SCAD film and television program
Through advanced study and practice in both the technical and conceptual aspects of filmmaking, SCAD students are transformed into visual storytellers, multimedia artists and creative communicators ready for professional careers.
Learn more about the film and television program today.