Press Release
/
Sept. 19, 2012
Sequential art students to pull all-nighter as part of national 24-hour marathon comics competition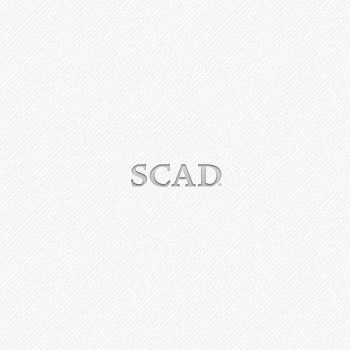 SAVANNAH, Georgia —
Two teams of SCAD sequential art students will compete in a national competition challenging student artists to create a 24-page comic book in a 24-hour marathon session beginning 8 a.m. Wednesday, Oct. 3.
"Professionally, a 24-page book would take around a month," says sequential art professor David Allan Duncan. "There's story concept, character and setting design, page layout, penciling, lettering, inking, coloring. This is a huge challenge. It's going to challenge students' creative, organizational and collaborative skills."
"This competition is really exciting to me," says participating student Jen Hickman. "Working as a team and telling a story under time pressure. Awesome."
Completed works will be submitted to the Columbus College of Art and Design, the organizers of the competition. First prize is $500, with $300 going to second place and $200 for third. A select group of works will also be compiled into a book.
Jen Hickman is part of one four-member team, which also includes sequential art students Ariela Kristantina, Jorge Corona and Adam Marino Del Re. The other team is made up of Gloria Kathleen McAndrew, Phil C. Jacobson, Jeeyon Kim and Morgan Beem.
"I'm doing this to rep for SCAD," says Hickman. "Gotta show the world how awesome we are. As far as focusing for 24 hours goes, I'm planning the best playlist ever and I'm sure there will be many, many pots of coffee."
SCAD: The University for Creative Careers
The Savannah College of Art and Design is a private, nonprofit, accredited institution conferring bachelor's and master's degrees at distinctive locations and online to prepare talented students for professional careers. SCAD offers degrees in more than 40 majors.