Press Release
/
Jan. 25, 2012
SCAD students and alumni nominated for 2012 Golden Reel Award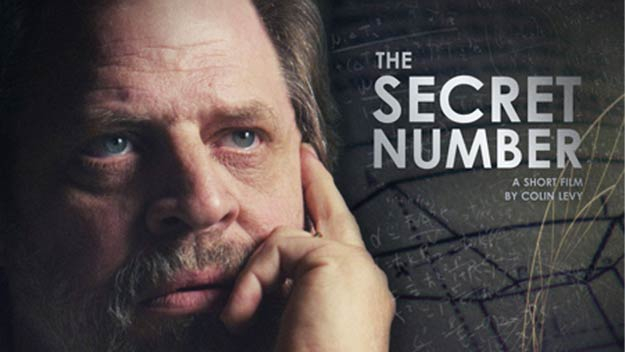 /"The Secret Number" is a film written and directed by SCAD alumnus Colin Levy (B.F.A., film and television, 2011)./
SAVANNAH, Georgia —
Savannah College of Art and Design sound design students and alumni have received a nomination in the Motion Picture Sound Editors' 2012 Golden Reel Awards for the Verna Fields Award for Student Sound Editing. This honor acknowledges the year's best work in sound and music editing in motion pictures and television.
For their work on "The Secret Number," a film written and directed by SCAD alumnus Colin Levy (B.F.A., film and television, 2011), the following students and alumni were nominated:
Nicholas Cochran (B.F.A., sound design, 2011), supervising sound editor
Clayton De Wet (B.F.A., sound design, 2009; M.F.A., sound design, 2011), Foley artist
Thomas Doolittle (B.F.A., sound design, 2012), supervising sound editor
Morgan Johnson (B.F.A., film and television, 2009), sound designer
Alan Koda (M.F.A., sound design, 2011), Foley artist
Nick Interlandi (B.F.A., sound design, 2011), sound editor
This is the second year in a row that SCAD students and alumni have been nominated for a Golden Reel. Last year, the SCAD sound team who worked on the film "En Route" were nominated for this prestigious award.
"A year ago I commented that I was inspired to see our young people standing where my colleagues and I stood years ago," said David Stone, chair of the sound design program. "It's thrilling, but not a surprise that Hollywood professionals recognize the skill and high level of craftsmanship of SCAD sound designers. These students learn to finesse film projects with skill and efficiency, and to solve problems as part of a creative team."
The Golden Reel Award ceremony will take place on Sunday, Feb. 19 in Los Angeles.
In the context of a comprehensive art and design university setting, SCAD offers one of the only B.F.A., M.A. and M.F.A. programs focusing on sound design for media - film and television, animation and video games. The program models the tools and workflow used in commercial media production. Sound design students collaborate with their peers in film, digital media and performing arts programs. Sound design professors, who have authored textbooks and worked in the industry as Emmy Award-winning and Academy Award-winning professionals - including David Stone, who has five Golden Reel awards and an Oscar® - contribute their real-world experiences to classroom instruction.
SCAD: The University for Creative Careers
The Savannah College of Art and Design is a private, nonprofit, accredited institution conferring bachelor's and master's degrees at distinctive locations and online to prepare talented students for professional careers. SCAD offers degrees in more than 40 majors.