Press Release
/
Sept. 12, 2012
SCAD performing arts department announces its 2012-13 season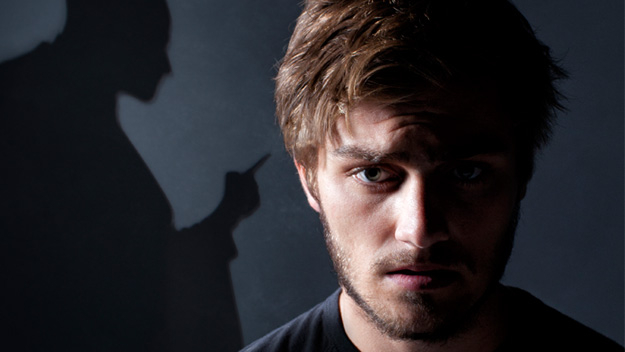 SAVANNAH, Georgia —
The SCAD performing arts department has announced its 2012-13 schedule. This year's mainstage season includes a dynamic mix of music, drama, comedy - and a hilarious and entertaining civics lesson.
"The Last Days of Judas Iscariot"
The season kicks off with "The Last Days of Judas Iscariot." Written by Stephen Adly Guirgis, one of today's most exciting and adventurous playwrights, and directed by SCAD artistic director Sharon Ott, this play takes on the story of Judas, the man who betrayed Jesus Christ. In a trial set in purgatory, a fascinating cast of characters including Pontius Pilate, saints Matthew and Paul, Mother Teresa, various characters from Spanish Harlem and even Satan and Jesus, debate the fate of Judas in a fascinating, moving, sometimes shocking and often riotous examination of the nature of faith.
Oct. 18-21, 2012
Mondanaro Theater, 217 Martin Luther King Jr. Blvd.
"44 Plays for 44 Presidents"
Next up is the theatrical phenomenon, "44 Plays for 44 Presidents," a nationwide event connecting theaters and audiences all over the country. "44 Plays" is a decidedly non-partisan jaunt through the lives of the 44 commanders-in-chief, from George Washington to Barack Obama. Using comedy, drama, dance and music, actors conjure a theatrical experience that recounts the entire history of our country's highest office. SCAD's production will be part of the National Plays for Presidents Festival, the largest election-year theater project in American history, with 44 different productions across the country from regional theatres to high school drama departments."44 Plays for 44 Presidents" is written by Andy Bayiates, Sean Benjamin, Genevra Gallo-Bayiates, Chloë Johnston and Karen Weinberg, and is directed by SCAD performing arts professor David Storck.
Nov. 1-4, 2012
Mondanaro Theater, 217 Martin Luther King Jr. Blvd.
"Victoria Martin: Math Team Queen"
"Victoria Martin: Math Team Queen" is an exuberant comedy penned by SCAD performing arts and dramatic writing professor Kathryn Walat and directed by Mark Tymchyshyn. Victoria Martin is the third most popular sophomore at Longwood High, who unwittingly finds herself on the high school math team. In a struggle to decide if her newfound talent and passion for math is worth the possible damage to her social standing, Victoria must decide who she really is and what kind of person she wants to be.
Feb. 14-17, 2013
Mondanaro Theater, 217 Martin Luther King Jr. Blvd.
"The Three Musketeers"
The season continues with Ken Ludwig's snappy, contemporary adaptation of Alexandre Dumas' classic swashbuckling tale, "The Three Musketeers," directed by Sharon Ott. The action-packed story, set in 1625, follows d'Artagnan as he joins forces with the famous musketeers, Athos, Porthos and Aramis, to defend the honor of the queen of France.
Feb. 28-March 3, 2013
Lucas Theatre, 32 Abercorn St.
"She Kills Monsters"
Next on the mainstage is "She Kills Monsters," a magical comedic romp into the world of fantasy role-playing games, written by Qui Nguyen and directed by SCAD professor Martin Noyes. Called an "ingenious comedy" by The New York Times, "She Kills Monsters"follows Agnes as she stumbles upon her deceased sister's Dungeons and Dragons notebook and embarks on an action-packed adventure to discover more about her sister than she previously cared to know. A high-octane comedy fraught with hostile fairies, randy ogres and '90s pop culture, "She Kills Monsters" is a heart-pounding homage to the badass - and geek - within us all.
May 2-5, 2013
Mondanaro Theater, 217 Martin Luther King Jr. Blvd.
"Urinetown"
Closing the mainstage season is the Tony Award-winning Best Musical, "Urinetown," directed by performing arts chair Michael Wainstein. One of the most uproariously funny musicals in recent years, "Urinetown" is a hilarious tale of greed, corruption, love and revolution in a time when water is worth its weight in gold. In a Gotham-like city, a terrible water shortage has led to a government-enforced ban on private toilets. A hero decides he has had enough and plans a revolution to lead them all to freedom.
May 23-26, 2013
Lucas Theatre, 32 Abercorn St.
Tickets may be purchased in person at the Savannah box office window, located at the Trustees Theater, 216 E. Broughton St., by calling 912.525.5050 or by logging on to tickets.scadboxoffice.com.
SCAD: The University for Creative Careers
The Savannah College of Art and Design is a private, nonprofit, accredited institution conferring bachelor's and master's degrees at distinctive locations and online to prepare talented students for professional careers. SCAD offers degrees in more than 40 majors.