Press Release
/
Mar 22
SCAD graduate student wins furniture-design competition, scholarship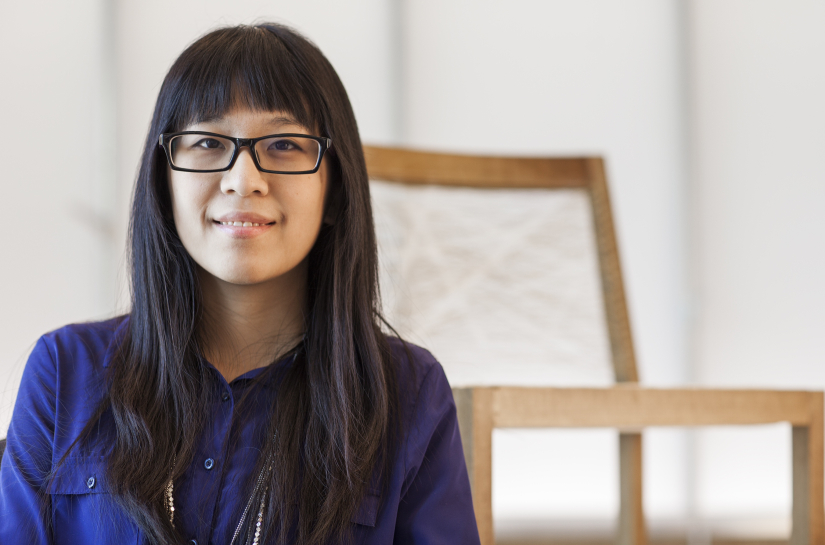 SAVANNAH, Georgia —
Kai-ning Huang (M.F.A. furniture design student) is the winner of the Bernice Bienenstock Furniture Library 2013 Furniture Design Competition.
For her design, "Delta Chair," Huang earned a $10,000 scholarship and a one-year membership to the American Society of Furniture Designers, the premier international organization dedicated to excellence, innovation and originality in furniture design.
The scholarship will be presented during April High Point Furniture Market in High Point, North Carolina, April 20-25.
Four SCAD students, including Huang, were among the eight 2013 competition finalists. Additional SCAD finalists include:
Paul D'Errico (B.F.A. furniture design student)
Francy Jones (M.F.A. furniture design student)
Christian Dunbar (B.F.A. furniture design student)
This year's competition challenged students to create a visually stunning chair that is fiscally feasible, appropriate for manufacturing and suitable for mass production.
"While the decision was difficult, the 'Delta Chair' by Kai-ning Huang stood out as the outstanding design submitted," said contest judge Dudley Moore, ASFD president and chairman of the Furniture Design Committee. "The form of the chair was unique and visually stunning, and the modular aspect of the chair made it a great solution for public environments.
"We were impressed by the designer's thoughtful consideration of creating a comfortable personal space for people in today's increasingly congested world," he said.
The Furniture Design Competition is a collaborative award program between ASFD and the Bienenstock Furniture Library. ASFD founded the design competition and leads the judging and the library hosts the competition and funds the scholarships. All judging is blind; no names or colleges are associated with the entries, which are judged by a panel of industry experts.
The Bienenstock scholarship is open to any junior, senior or graduate student enrolled in an accredited college design program. Since 1984, the Bernice Bienenstock Furniture Library has awarded more than $350,000 in scholarships to students throughout the United States to fulfill furniture researchers Sandy and Bernice Bienenstock's desire to invest in the education and future of the furniture industry.
SCAD: The University for Creative Careers
The Savannah College of Art and Design is a private, nonprofit, accredited institution conferring bachelor's and master's degrees at distinctive locations and online to prepare talented students for professional careers. SCAD offers degrees in more than 40 majors.