Press Release
/
Feb. 19, 2013
SCAD explores movie magic with VISION: Visual Effects Symposium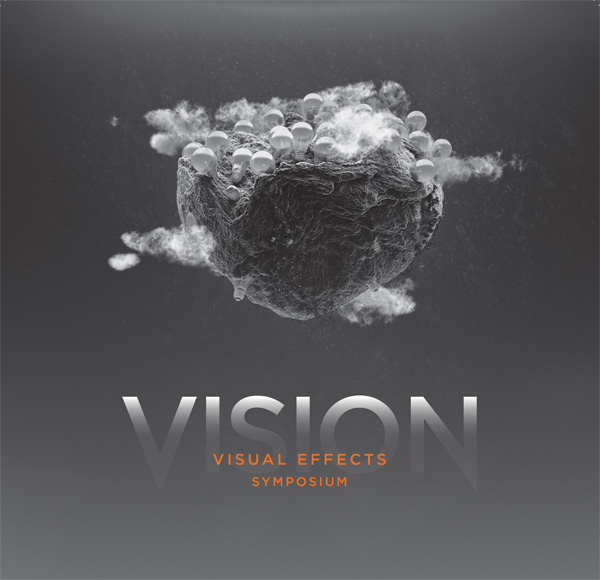 /SCAD students and community members are invited to learn from professionals who create visual effects that enlighten, inspire and challenge./
SAVANNAH, Georgia —
Savannah College of Art and Design will draw back the curtain on visual effects movie magic March 1, with the inaugural VISION: Visual Effects Symposium, held at the SCAD Museum of Art, 601 Turner Blvd.
"Whether simulating natural phenomenon, creating photo-real or stylistic images, or developing live action and CG integration, SCAD visual effects students and graduates are required to excel in an intensely competitive field," said Barbara McCullough, chair of SCAD's visual effects department. "They are meeting the challenge through the strength of their creative, technical and problem solving skills. The VISION: Visual Effects Symposium will provide direct inspiration, motivation and encouragement."
SCAD was the first university in the U.S. to offer an accredited degree program in visual effects and continues to lead the discipline with graduates working on nearly every major film in Hollywood.
The event's speakers include a "who's who" of visual effects industry insiders.
Markus Kurtz, Rhythm & Hues Studios
Kurtz is vice president of production technology at Rhythm & Hues Studios. One of the world's leading visual effects companies, Rhythm & Hues earned two Oscars for Achievement in Visual Effects, one each for "Babe" (1995) and "The Golden Compass" (2008), as well as four Scientific and Technical Awards from the Academy of Motion Picture Arts and Sciences. Kurtz has more than 16 years of experience in visual effects production, having worked on such films as "Life of Pi," "Titanic" and "Lord of the Rings."
Jeffrey Okun, Visual Effects Society and Prana Studios
Okun is known for creating "organic" and invisible effects, as well as "tent-pole" visual effects that blend seamlessly into the storytelling aspect of the project. He also created the visual effects techniques dubbed the "PeriWinkle Effect," an underwater blue screen technique, and the "Pencil Effect," which accurately predicts a project's final visual effects count and budget. Film credits include "Hitchcock," "Blood Diamond" and "Stargate." Okun has also worked on music video and long-form projects with artists ranging from Sting to Michael Jackson.
Chris Edwards, The Third Floor Inc.
The Third Floor Inc. helps clients visualize and maximize creative content in industries such as motion pictures, video games and special venue attractions by producing computer-animated blueprints known as "previsualizations." Film credits include "The Avengers," "Iron Man 2," "Thor," "Star Trek," "Alice in Wonderland" and "Avatar." In the games market, The Third Floor works regularly with developers such as Blizzard Entertainment, Capcom and Electronic Arts to visualize detailed game cinematics.
Carl Rosendahl, Pacific Data Images and Carnegie Mellon University's Entertainment Technology Center-Silicon Valley
Pacific Data Images, a computer animation film and television firm, has produced more than 700 commercials, worked on visual effects for more than 70 feature films and, in partnership with DreamWorks SKG, produced the animated film "Antz" and the Academy Award-winning "Shrek." In early 2000, Rosendahl sold PDI to DreamWorks SKG, and the company continues to develop and produce animated feature films. As a Carnegie Mellon professor, he mentors and advises students working on their master's degrees in entertainment technology and teaches a class on entrepreneurship.
Ari Danesh, Visual Effects Artist and Interactive Designer
Danesh has more than 12 years experience teaching at the university level at such institutions as UCLA Extension; Moorpark College; California State University, Northridge; and The Art Institute of California-Hollywood. He focuses on procedural modeling and animation, particle systems, dynamics and plant simulation. Danesh is also a SideFX Houdini instructor.
Event tickets are $5 for SCAD students and staff with university identification and $8 for the general public. Tickets will be available at the door on the day of the event. Learn more.
For media inquiries email Sunny Nelson or call 912.525.5225.
About SCAD Visual Effects
The SCAD visual effects program prepares students for creative careers through mentoring and professional development portfolio classes. Students have earned internships, apprenticeships and jobs with companies such as Pixar, Blizzard Entertainment, Rhythm & Hues and Electronic Arts. SCAD offers Bachelor of Fine Arts, Master of Arts and Master of Fine Arts degrees in visual effects.
SCAD: The University for Creative Careers
The Savannah College of Art and Design is a private, nonprofit, accredited institution conferring bachelor's and master's degrees at distinctive locations and online to prepare talented students for professional careers. SCAD offers degrees in more than 40 majors.