Press Release
/
Jan. 11, 2012
SCAD deFINE ART 2012 honors conceptual artist Fred Wilson and showcases exhibitions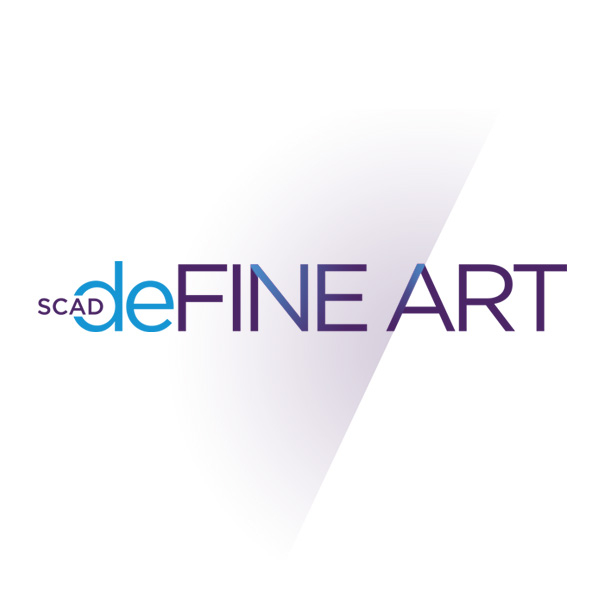 /The SCAD deFINE ART program celebrates the achievements and outstanding caliber of the SCAD School of Fine Arts./
SAVANNAH, Georgia —
The Savannah College of Art and Design announces the third edition of deFINE ART, the university's annual fine arts showcase, taking place Feb. 21-25 at SCAD locations in Savannah, Atlanta, Hong Kong, and Lacoste, France.
deFINE ART 2012 will honor conceptual artist Fred Wilson for his work and influence on contemporary art. Wilson will give public talks at SCAD locations in Savannah and Atlanta and will present an artistic intervention at the Walter O. Evans Collection of African American Art at the SCAD Museum of Art.
As a signature feature of deFINE ART, a series of major contemporary art exhibitions will be presented at SCAD's global locations in Savannah, Atlanta, Hong Kong, and Lacoste, France. The cornerstone of deFINE ART 2012's programming will be exhibitions in the new 82,000-square-foot SCAD Museum of Art, which reopened in Savannah in October 2011 following extensive restoration and expansion.
Among the artists to be presented in the SCAD Museum of Art are multimedia artist Jane Alexander and continuing exhibitions at the museum including "New Growth: Stratum Field" by Kendall Buster; and "Tessares" by Stephen Antonakos, all on view through March 4, 2012.
"Surveys (from the Cape of Good Hope)," a major exhibition of works by South African artist Jane Alexander, organized by the Museum for African Art in New York, will begin its North American tour in February at the SCAD Museum of Art. Guest curated by Pep Subirós, the exhibition is the artist's first solo show in North America and features site-specific tableaux, sculptures and photomontages.
Artists Zander Blom and SCAD alumna Lisa M. Robinson will present solo exhibitions at SCAD's Atlanta location. Zander Blom's exhibition "Place and Space" presents a selection of recent paintings, drawings and photographs in which the artist explores different configurations of lines, shapes and forms. "Oceana" is a presentation of new photographic works by Lisa M. Robinson (M.F.A., photography, 1999). Poetically depicting the transformative nature of water, Robinson captures storm surges and calm reflective moments as well as the formation of ice and flowing currents.
"Remains of the Day," a solo exhibition by Richard Mosse featuring wartime and abandoned wreckage photographs from the artist's recent "Fall" series, will be on view at SCAD's Hong Kong location. The relics captured in Mosse's powerful, large-scale photographs highlight, in epic terms, the indelible human imprint they have made upon the rugged landscapes shown in his images and in the thoughts and memories of his viewers. "Believe It," a selection of photographic and lenticular works by artist Hank Willis Thomas from his 2010 "Fair Warning" series, will be presented in Galerie Pfriem at SCAD's location in Lacoste, France.
In addition, SCAD will present a series of public talks by leading art world professionals on their areas of expertise and a variety of other topics. Further information on deFINE ART 2012, including a calendar of events and a full list of participants, soon will be available.
About SCAD deFINE ART
The mission of deFINE ART is to establish an annual series that highlights the School of Fine Arts and is on par with the nationally recognized spring SCAD Style program. deFINE ART seeks to celebrate the achievements and outstanding caliber of the SCAD School of Fine Arts that is actively shaping and giving rise to new artistic expression, dialogue and innovation. Highlighted disciplines include painting, photography, printmaking and sculpture. Organized by Laurie Ann Farrell, Executive Director of Exhibitions at SCAD, in collaboration with numerous departments throughout the university, deFINE ART represents one of SCAD's many initiatives to expand the learning environment beyond the boundaries of the classroom and studio.
SCAD: The University for Creative Careers
The Savannah College of Art and Design is a private, nonprofit, accredited institution conferring bachelor's and master's degrees at distinctive locations and online to prepare talented students for professional careers. SCAD offers degrees in more than 40 majors.