Press Release
/
March 5, 2013
SCAD Atlanta fashion students earn emerging talent honors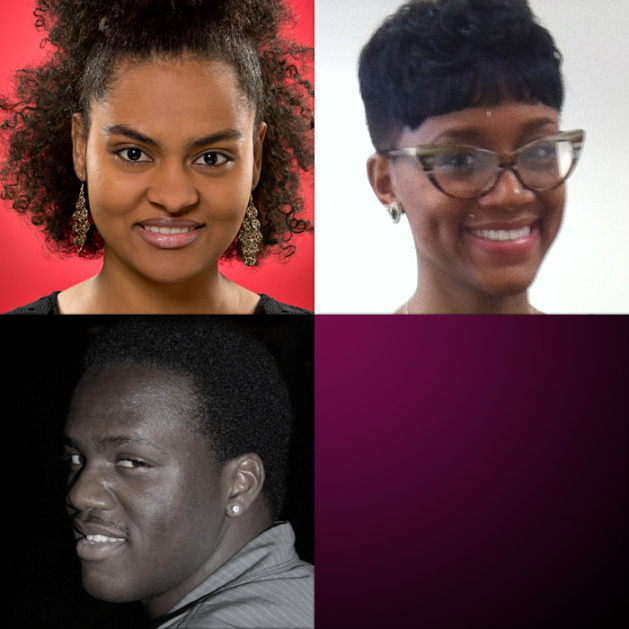 /Salimi Akill, Alicia Akrie and Christian Harris have been selected for the M. Jack Anderson Emerging Talent Award./
ATLANTA, Georgia —
Three SCAD Atlanta fashion students have been selected for the M. Jack Anderson Emerging Talent Award, which recognizes students who have excelled academically and distinguished themselves as creative innovators in the field of fashion design. The award will be officially announced at the National Black Arts Festival Fine Art + Fashion event March 21, at Neiman Marcus, 3393 Peachtree Rd. NE.
The award winners are Salimi Akill (B.F.A. fashion student), Alicia Akrie (B.F.A. fashion student) and Christian Harris (M.F.A. fashion student). This is the second consecutive year SCAD students have taken all three awards.
Each winner will receive a $3,000 honorarium and their garments will be displayed in Neiman Marcus' store windows.
Students were challenged to create a day, evening or 'wild card' design, and describe their design philosophy, elements of their design, and finally, their aspirations and use for the award scholarship.
The M. Jack Anderson Emerging Talent Award was established in honor of the late M. Jack Anderson, brother of noted philanthropist and Fine Art + Fashion chair, Sandra Anderson Baccus. The award scholarship has become synonymous with creativity and cutting-edge design for students.
SCAD: The University for Creative Careers
The Savannah College of Art and Design is a private, nonprofit, accredited institution conferring bachelor's and master's degrees at distinctive locations and online to prepare talented students for professional careers. SCAD offers degrees in more than 40 majors.