Press Release
/
Oct. 12, 2012
SCAD architecture professor Andrew Phillip Payne named to AIA Georgia board of directors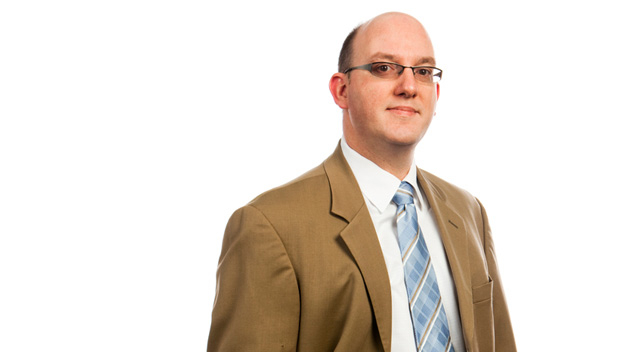 SAVANNAH, Georgia —
Savannah College of Art and Design architecture professor Andrew Phillip Payne, Ph.D., Associate AIA, has been named to the 2013-14 board of directors of the American Institute of Architects (AIA) Georgia chapter.
The AIA is the voice of the architectural profession. Through education, government advocacy, community redevelopment and public outreach activities, the AIA works toward a public environment that is responsive to the people it serves while representing the professional interests of America's architects. In close concert with other members of the design and construction team, the AIA also works to fulfill its commitment to help coordinate the building industry.
"I've been a member of AIA for 15 years and have always had confidence in the direction the organization has taken," Payne said. "By attending and participating in chapter meetings and state or national conferences, all members contribute to advancing the profession of architecture. To be a part of the leadership at the state level is a great way to demonstrate to my students the importance of being involved."
Payne has taught at SCAD since 2008. In 2010, the American Institute of Architecture Students (AIAS) named him as the National Educator of the Year. He earned his B.E.D, M.Arch. and Ph.D. degrees from North Carolina State University.
The SCAD architecture program offers students a unique art and design context in which to study. Students learn traditional architecture concepts with access to the distinct perspectives of SCAD's other art and design degree programs. Architecture studies at SCAD engage students in multi-disciplinary learning and celebrate the increasingly global culture of design.
For additional information on the AIA Georgia chapter, visit aiaga.org.
SCAD: The University for Creative Careers
The Savannah College of Art and Design is a private, nonprofit, accredited institution conferring bachelor's and master's degrees at distinctive locations and online to prepare talented students for professional careers. SCAD offers degrees in more than 40 majors, as well as minors in nearly 60 disciplines in Savannah and Atlanta, Georgia; in Hong Kong; in Lacoste, France; and online through SCAD eLearning.
SCAD has more than 20,000 alumni, and offers an exceptional education and unparalleled career preparation. The diverse student body, consisting of more than 11,000 students, comes from 49 states and nearly 100 countries worldwide. Each student is nurtured and motivated by a faculty of nearly 700 professors with extraordinary academic credentials and valuable professional experience. These professors emphasize learning through individual attention in an inspiring university environment. SCAD's innovative curriculum is enhanced by advanced, professional-level technology and learning resources and has garnered acclaim from respected organizations and publications, including 3D World, American Institute of Architects, BusinessWeek, Design Intelligence, U.S. News & World Report and the Los Angeles Times.