Press Release
/
Feb. 5, 2013
SCAD announces final aTVfest schedule of screenings, award presentations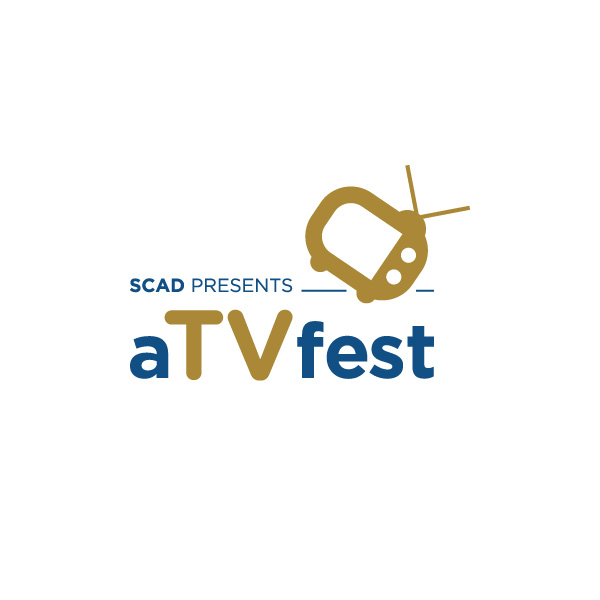 /The inaugural aTVfest brings together industry professionals to discuss a variety of topics about the television and digital industry./
ATLANTA, Georgia —
SCAD has announced its finalized schedule of screenings and award presentations for the inaugural aTVfest, slated for Feb. 14-16, at SCAD Atlanta, 1600 Peachtree St. NW, and at locations throughout Midtown Atlanta.
Special episode screenings of "The Walking Dead," "BONES," "The Americans" and "Banshee," with cast and crew discussions afterward, and special screenings of the HBO films "Fall to Grace" and "Love, Marilyn," are among the event's highlights. Television icon Phylicia Rashad, "The Cosby Show," will be honored for Outstanding Achievement in Television. Rashad will also participate in a Q-and-A discussion following a screening of her television film, "Steel Magnolias."
The event brings together a diverse group of industry professionals, including Bravo senior producer John Hill, executive director of the Nickelodeon Writing Fellowship Karen Kirkland, CEO of FreemantleMedia Thom Beers and "BONES" executive producer Stephen Nathan. Other directors, producers, writers, casting directors, marketing experts and visual effects specialists will be on hand to participate in a series of panel and Q-and-A discussions on a variety of topics about the television and digital industry. Such topics range from pitching and producing to writing and branding. Visit aTVfest.com for more information on scheduled panels.
The screening schedule runs as follows:
Thursday, Feb. 14
Opening Night Event
Episode premiere screening: Cinemax presents "Banshee"
7:30-9 p.m.
Opera, 1150 Crescent Ave.
From the creator of 'True Blood,' 'Banshee' stars Antony Starr as Lucas Hood, an ex-con and master thief who assumes the identity of the sheriff of Banshee, Pennsylvania, where he continues his criminal activities, even as he's hunted by the shadowy gangsters he betrayed years earlier. Following the screening, there will be a panel discussion with select cast members.
Friday, Feb. 15
Special screening: HBO presents "Fall to Grace"
11:30 a.m. to 1 p.m.
SCAD Digital Media Center theater, 1611 Peachtree St.
Jim McGreevey, formerly the governor of New Jersey, famously resigned from office after declaring himself "a gay American." Since then he has been ministering to female inmates in jails, and in the pulpit on Sundays, training to become an ordained minister. From scandal to salvation, "Fall to Grace" follows McGreevey's road to redemption.
Special screening: HBO presents: "Love, Marilyn"
2:30-4 p.m.
SCAD Digital Media Center theater, 1611 Peachtree St.
Nearly 50 years after her death, two boxes of Marilyn Monroe's private writings and musings were discovered in the home of her acting coach. These papers, brought to life in this innovative documentary film, will help viewers gain a new understanding of Monroe and reveal some of her carefully guarded private life. The film features Elizabeth Banks, Lindsay Lohan, Evan Rachel Wood, Ben Foster, Uma Thurman, Paul Giamatti, Viola Davis, Jeremy Piven, Ellen Burstyn, Adrien Brody, Marisa Tomei and Glenn Close.
Episode premiere screening: Fox presents "BONES"
7:30-9 p.m.
Opera, 1150 Crescent Ave.
A special episode screening and panel discussion with select cast and crew from the acclaimed crime drama starring David Boreanaz as a self-assured FBI agent and Emily Deschanel as a forensic anthropologist brought together to examine the human remains of possible murder victims.
Saturday, Feb. 16
Special screening: "Steel Magnolias" (2012) with special guest, Phylicia Rashad
11:30 a.m. to 1 p.m.
SCAD Atlanta - SCAD Digital Media Center theater, 1611 Peachtree St.
In the Lifetime network's contemporary version of the beloved stage play and 1989 film, "Steel Magnolias" chronicles the lives and friendship of six women in Louisiana. Supporting each other through their triumphs and tragedies, they congregate at Truvy's beauty shop to ponder the mysteries of life and death, husbands and children, hair and nails, and all the important topics that truly unite and celebrate women. A Q-and-A session with Phylicia Rashad will follow the screening.
Episode premiere pcreening: FX presents "The Americans"
2:30 p.m.
SCAD Digital Media Center theater, 1611 Peachtree St.
This new drama series stars Keri Russell and Matthew Rhys as undercover Soviet spies in U.S. near end of the Cold War in 1981.
Episode premiere screening: AMC presents "The Walking Dead"
7:30 p.m.
Opera, 1150 Crescent Ave.
In the highly anticipated new season of the series, Rick and his fellow survivors continue to seek refuge in a desolate and post-apocalyptic world and soon discover that there are greater forces to fear than just the walking dead. The struggle to survive has never been so perilous. The third season introduces new characters, including the governor (David Morrissey), fan-favorite Michonne (Danai Gurira) and her zombie pets. Following the screening there will be a panel discussion with select cast members.
This schedule is subject to change. For more information or to buy tickets, visit aTVfest.com or call 404.253.2740.
About aTVfest
Hosted by SCAD, aTVfest is an international event focused on design, creativity and innovation in television and media production. The festival brings together professionals from all spheres of content production, including broadcast, cable, Web, social media, music videos and advertising to discuss current industry trends and showcase the best work in each field.
Panel discussions, workshops, award presentations and special screenings will occur daily. Award presentations and nightly premieres will be followed by exclusive receptions that facilitate networking and development opportunities for sponsors and attendees.
SCAD: The University for Creative Careers
The Savannah College of Art and Design is a private, nonprofit, accredited institution conferring bachelor's and master's degrees at distinctive locations and online to prepare talented students for professional careers. SCAD offers degrees in more than 40 majors.
For more SCAD news, follow #SCAD • @scaddotedu on Twitter • @scaddotedu on Instagram • youtube.com/aboutscad • facebook.com/scad.edu.