Press Release
/
Jan. 29, 2013
SCAD announces 2013 aTVfest panel and workshop schedule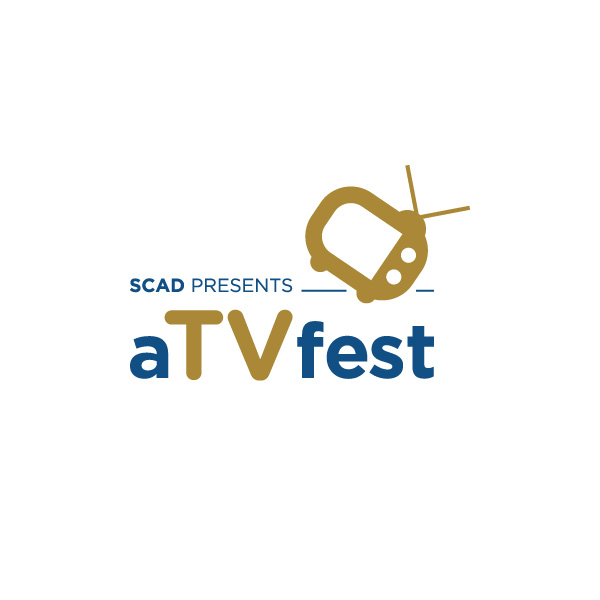 /The inaugural aTVfest brings together industry professionals to discuss a variety of topics about the television and digital industry./
ATLANTA, Georgia —
SCAD has announced the full schedule of panels and workshops available at its inaugural television festival in celebration of the industry's best shows, talent and leaders. aTVfest: Big Festival, Small Screen, brings together a diverse group of industry professionals including directors, producers, writers, casting directors, marketing experts and visual effects specialists to participate in panel and question-and-answer discussions on a variety of topics about the television and digital industry.
The three-day event runs Feb. 14-16 at SCAD Atlanta, 1600 Peachtree St. NW, and at locations throughout Midtown Atlanta.
Among the top industry professionals hosting panels are:
John Hill, senior producer at Bravo;
Freddy James, senior voice president of program development, HGTV and DIY networks;
Stephen Nathan, executive producer, "BONES";
Art David, vice president of animation and creative services, Turner Studios;
Eric Robles, creator and executive producer, Nickelodeon's "Fanboy and Chum Chum";
Katharina Eggmann , director of primetime casting, CBS Television.
Panels and workshops include:
"Breaking into TV: The Writers Room," a panel with writers and literary managers about what it takes to write for television today;
"How to Pitch a Series," an interactive workshop about the essential elements of a TV series pitch;
"Channeling Integrated Media," a discussion on how social media and 'second screen' platforms such as Facebook and YouTube impact the television business;
 "Forget the Show, Watch the Titles!," a panel with today's leading title sequencing companies about creating main title sequencing;
"Building the Brand: HGTV and DIY," a talk about creating and maintaining a brand;
"The Reality of Unscripted Television: Breaking into the Business," a panel with reality show producers about all aspects of the reality television business, from producing to editing.
About aTVfest
Hosted by SCAD, aTVfest is an international event focused on design, creativity and innovation in television and media production. The festival brings together professionals from all spheres of content production, including broadcast, cable, Web, social media, music videos and advertising to discuss current industry trends and showcase the best work in each field.
Panel discussions, workshops, award presentations and special screenings will occur daily. Award presentations and nightly premieres will be followed by exclusive receptions that facilitate networking and development opportunities for sponsors and attendees.
For more information and to buy tickets, visit aTVfest.com.
SCAD: The University for Creative Careers
The Savannah College of Art and Design is a private, nonprofit, accredited institution conferring bachelor's and master's degrees at distinctive locations and online to prepare talented students for professional careers. SCAD offers degrees in more than 40 majors, as well as minors in 60-plus disciplines in Savannah and Atlanta, Georgia; in Hong Kong; in Lacoste, France; and online through SCAD eLearning.
SCAD has more than 20,000 alumni and offers an exceptional education and unparalleled career preparation. The diverse student body, consisting of more than 11,000 students, comes from 49 states in the U.S. and more than 100 countries. Each student is nurtured and motivated by a faculty of more than 650 professors with extraordinary academic credentials and valuable professional experience. These professors emphasize learning through individual attention in an inspiring university environment. SCAD's innovative curriculum is enhanced by advanced, professional-level technology, equipment and learning resources and has garnered acclaim from respected organizations and publications, including 3D World, American Institute of Architects, BusinessWeek, DesignIntelligence, U.S. News & World Report and the Los Angeles Times.