Press Release
/
Nov. 28, 2012
SCAD announces 2012/13 fashion mentors; SCAD alumnus included for first time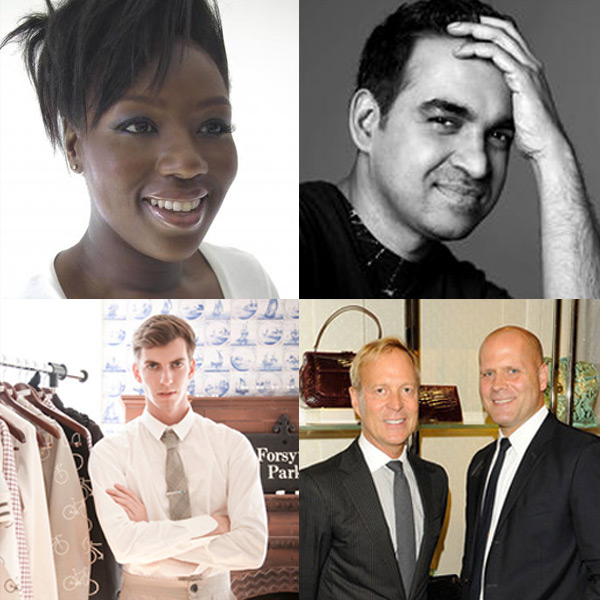 /SCAD students will benefit from the wisdom and expertise of world-renowned fashion and accessory mentors, including SCAD alumnus Thomas Finney, during 2012/13./
SAVANNAH, Georgia —
The Savannah College of Art and Design has announced that fashion designers Mimi Plange, Bibhu Mohapatra and Thomas Finney will serve as the school's 2012-13 fashion mentors. Richard Lambertson and John Truex will serve as the university's accessories mentors. This marks the first year that a SCAD alumnus, Thomas Finney, who graduated from SCAD with a B.F.A. in fashion in 2010, returns to SCAD's fashion studios as a mentor.
"The SCAD Style Lab Mentorship continues to offer a group of select senior students the opportunity to interact with established fashion professionals," says Michael Fink, dean of the School of Fashion. "Focused and personalized attention with each of our emerging student designers allows the mentors to not only develop distinct design voices for a new generation, but will also instill skills needed to be successful in today's business world. This year's mentors continue this program's goal of inspiring students to their greatest potential."
Mimi Plange worked as a women's designer with Rachel Roy before establishing her own line, for which she has since been honored as the International Designer of the Year by Mercedes Benz Fashion Week South Africa. She will be working with the students in SCAD's Atlanta location. Bibhu Mohapatra is the former designer director at J. Mendel who launched his namesake label in 2009, earning himself a place as finalist for FGI's Rising Star Award and winning the National Arts Club's "Young Innovator Award."
Thomas Finney now serves as designer for Thom Browne menswear, responsible for all elements of the menswear collections, which show in New York and Paris. As a student at SCAD, Finney was a CFDA Scholarship Award winner. Mohapatra and Finney will be working with students based in Savannah.
Richard Lambertson and John Truex are design directors of the Tiffany Leather Collection, responsible for the design and development of Tiffany's handbags and accessories. They have shared honors as the CFDA Accessories Designer of the Year and won the ACE Award for Design Excellence.
SCAD: The University for Creative Careers
The Savannah College of Art and Design is a private, nonprofit, accredited institution conferring bachelor's and master's degrees at distinctive locations and online to prepare talented students for professional careers. SCAD offers degrees in more than 40 majors.