Press Release
/
Jul 25
Professor Swapnil Mathkar wins NYC-based poster contest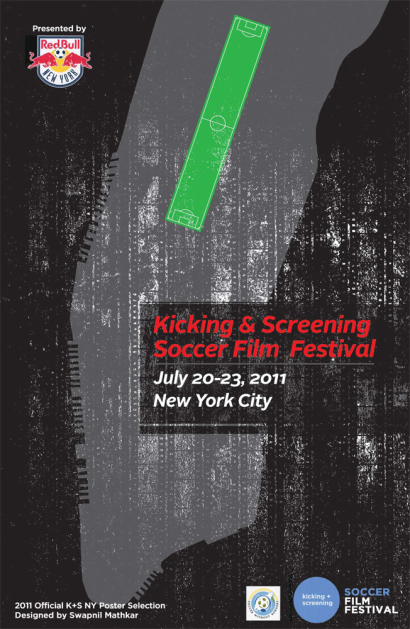 SAVANNAH, Georgia —
Swapnil Mathkar, SCAD graphic design professor and 2004 graphic design M.F.A. alumnus, has won the first Kicking + Screening Soccer Film Festival poster contest.
The Kicking + Screening Soccer Film Festival is an annual New York City-based event that brings together soccer and film enthusiasts to celebrate soccer culture. It is dedicated to showcasing the best soccer films in the world to bring attention to this emerging film genre. This year's festival ran from July 20 to July 23.
Swapnil's winning poster is a clever, simple design that depicts New York City's iconic Central Park as a lush, green soccer field in the middle of the hard, gray city. "His poster captures the essence of soccer for the thousands of Big Apple soccer players and fans who see the beautiful game as an escape from the cold rush of New York City's daily grind," said organizers. It was selected from 200 entries worldwide.
Swapnil says he has been drawing even before he learned writing. He takes his inspiration from the likes of Massimo Vignelli, Herb Lubalin and Paul Rand.
"Visualizing great concepts and designing isn't just a 9-to-5 job for me - it's a passion," he tells K+S.