Feature
/
Nov. 11, 2013
Meet Michael Mack: the art of footwear design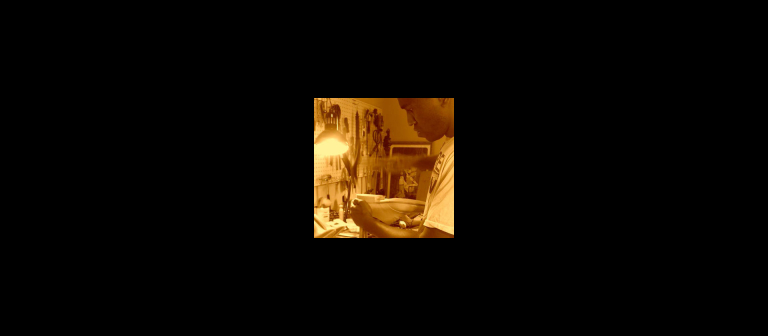 One day, less than two months before Michael Mack graduated from SCAD in 2007 with a B.F.A. degree in industrial design, he sat on his bed and contemplated his future.
As he looked into his closet where his collection of 60-or-so pairs of meticulously cared-for shoes were lined up, an idea hit him.
Maybe he should design footwear.
On that day, a career was born, melding two of his great passions – art and shoes.
Today, he and his wife, who live in Brooklyn, New York, have a promising start-up shoe line marketed under the name of Michael Grey Footwear.
On his website, he tells customers that his shoes are a "distinctive blend of industrial design and architecture, combined with vintage looks of years before." He uses "hand-selected rich leathers, luxurious linings and materials from around the world."
In a recent interview, Mack said his shoes – both men's and women's – are selling well. He sells to customers online, at shopSCAD in Savannah and at the Iconic Fashion Lounge in Hoboken, N.J. His line now includes a men's high-cut boot, a men's mid-cut boot, two elegant women's high heel designs and a comfortable-looking women's flat. He has shipped shoes, which sell from $66 to $184, to the Middle East, Australia and Europe.
"We launched the brand 3 ½ months ago," he said. "And we've sold 85 percent of everything we had. The response has just been great."
Career preparation
Mack grew up in Goose Creek, S.C., a town of about 35,000 people north of Charleston. He loved art and knew he wanted to major in an art-related subject. As he thought about college, a high school guidance counselor mentioned SCAD.
"I liked what I saw," he said of SCAD. "And it wasn't far from home, so I applied and was accepted."
He started his SCAD career majoring in architecture. But he missed building things with his hands, so with the aid of a very helpful career adviser, he made the move to industrial design. This allowed him to further develop his sketching skills and better translate ideas to workable designs.
He described SCAD's resources as "vast" and said that his professors provided valuable critiques, which helped him with his learning.
"If I were to talk to students and give them advice, I would say that they have to be teachable," he said. "There is so much at SCAD that you can tap in to and take away with you."
Although he didn't continue with architecture, Mack said it gave him a valuable takeaway.
"What I took with me was the precision that it requires," he said. "I use it every day. I use industrial design and merge it with architecture in my pen work and my layouts."
Even though he has graduated, SCAD has continued to help him build his fledgling business. Current luxury and fashion management students have offered him short-term and long-term strategies for marketing through a sponsored project in a SCAD fashion promotion course.
He also has traveled the world for on-the-job training as well, visiting footwear production plants and learning design styles in the United Kingdom and Italy while designing for various brands such as Roberto Cavalli. He said learning the skill of handmade footwear in Italy allowed him to fine-tune his craft.
What's next
Mack says someday he hopes his line of shoes will be sold in department stores around the world.
"I'd like to be able to sell in the European market, the Asian market," he said. "I'd also like to have a high-end luxury line…to have one in the $500 range, and maybe even in the $1,500 range."
Wherever his company goes, Mack says it's very important to him to have an active role in developing the products, looks and brand of his new company.
"I don't ever want to be too far away from the actual workshop," Mack said. "I love sketching, designing, making prototypes…I don't want to come up with something and then just dish it off to an intern."
And as his company grows, Mack says he will be able to fulfill his desire of helping those in need through a program he has devised called Knowledge for Souls.
"Even before I started this company, I knew that I wanted to give something back to the world," he said. "Basically, I want to teach people to make their own footwear. Then, they can teach their kids who can teach their kids, and maybe they can even start their own business."
For each pair of Michael Grey shoes sold, $1 will go to fund Knowledge for Souls. Mack said he will use his experience in hand-making footwear make sure others are trained in that art and send them to areas in need around the world.  He hopes to begin doing that in the next two to three years.
He knows of no other brand that has a program to teach making footwear by hand. Others companies have shoe-giveaway programs, but Mack says people can become too dependent on them.
"If you give a man a fish, he can eat for one day," Mack said. "But if you teach him to fish, he can eat for a lifetime. I want to be able to do that with footwear."
Connect with Michael Mack
---
About the SCAD industrial design program
Industrial designers study how humans interact with devices and environments, solving problems of design, usage and production, and they consider strategic business objectives in order to generate a memorable and positive experience for users.
Learn more about the industrial design program today.