Feature
/
Nov. 10, 2011
Meet Preston Martin, historic preservation alumnus and full-time intern for Alabama-based architecture firm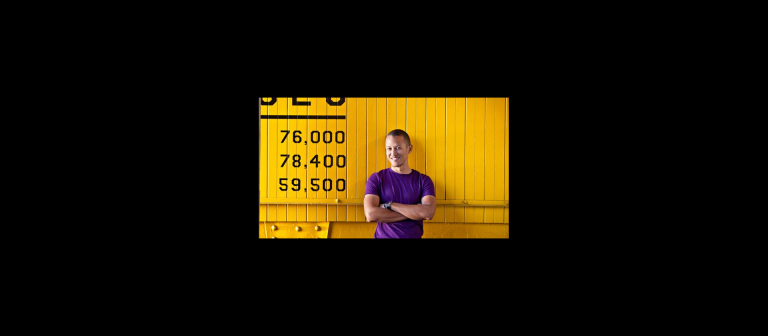 When Preston Martin was in high school, he took classes in metalworking, electrical engineering and contract building as part of an education initiative to encourage youth to seek vocations. These glimpses into construction sparked Preston's interest in architecture, which he went on to study in college.
As an architecture student, Preston worked with the Tuskegee Syphilis Project on a school building closely tied to the historic disease outbreak. When descendents of the original patients became involved in the project, the context they provided for the students' work amazed Preston. This kind of restorative architecture was not just about design, he realized. It could provide links with the past and a window into lost cultures.
After he finished his undergraduate studies, Preston mentioned his new interest in preservation to a friend who had gone to SCAD for graphic design. "He told me, 'if you want to do preservation, you need to be at SCAD,'" says Preston. "So I did my research and SCAD moved up to my number one choice."
Since beginning his studies at SCAD, the historic preservation program has provided Preston with a cultural lens for examining architecture, just as he hoped it would. "Architecture is about the technical and general skills," he says, "but the greatest thing about preservation is that it allows me to ask why and to answer that question. I'm looking at buildings differently. I look at them from a technical standpoint and then look at them from an aesthetic standpoint. I can really understand and appreciate the beauty of historic styles."
Preston says he understands now why his friend was so adamant that he should come to SCAD; Savannah's historic district features structures built in every architectural period since the town was founded, providing an accessible and tangible timeline of the concepts they study in class. "Professor Packard jokes that when you see someone wondering around Savannah just looking up the whole time, they're either a tourist or a preservationist," says Preston.
In addition to visiting the buildings, Preston has also had the opportunity to take samples from some of them to glean even more information about their intriguing past. In one project, Preston used the preservation department's lab to test bricks for water absorption rates and estimate the material's age.
Working in Savannah has influenced Preston to focus on how areas experience cultural migrations over time and how those changes are reflected in architecture. Preston has taken particular interest in minority populations who have been overlooked in many of Savannah's historical investigations. "Those stories need to be told," says Preston. His class projects have ranged in focus from archeology to philosophy. Outside class, Preston has served as Chair for the SCAD Historic Preservation Graduate Board, led a team of students in assessing a historic home, and interned for Alabama architecture firm Charles Williams & Associates.
In this position, Preston worked on hospital renovation projects. "That was a really good internship," says Preston. "They were behind me working every step of the way, and they made me feel like I was actually a partner."
Preston also spent a quarter in Hong Kong, where he worked as part of a student team with other preservationists, graphic designers and photographers to create a soon-to-be-published book about the historic district where SCAD Hong Kong is situated.
Preston finished his thesis examining adaptive reuse, the salvage of historic structures for new purposes, shortly before graduating. After talking with a couple of very large firms about potential jobs, Preston decided to return to the smaller, more personal environment at Charles Williams & Associates; he accepted a full-time position there, citing the encouraging atmosphere that benefited him in his internship as a key motive for his return.
Over the next couple of years, Preston will complete the process to become a licensed and registered architect, an undertaking Charles Williams & Associates supports and will even help to fund. He plans to continue working in restoration design and says one day he may even start his own firm.