Feature
/
Nov. 22, 2011
Meet Erin Fenley, design for sustainability alumna and energy management specialist for UC Berkeley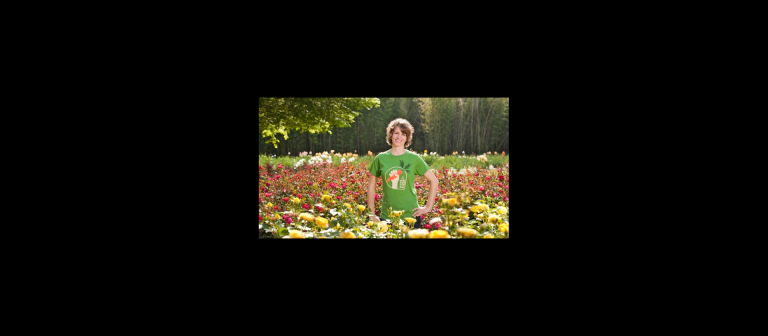 Erin Fenley first began to seriously think about sustainability issues as a child when she saw her east Tennessee community undergoing drastic and damaging changes. "The encroachment of the world upon Appalachia has destroyed it in a lot of ways," says Erin. "I saw coal mining companies just come in and explode mountain tops off. Things like that were all around me."
Even after she left Tennessee and became a designer, Erin's interest in environmental issues didn't decline; rather, her continued zeal for sustainability earned her the nickname Lisa Simpson among her coworkers. After spending some time in the design field, Erin decided to look for a career that would bring her closer to her passions and began researching graduate programs. "I basically discovered that design for sustainability existed when I went on SCAD's website," says Erin. "Coincidentally, it was completely tailored to exactly what I needed, which was really spectacular."
In her year at SCAD, Erin has participated in and led countless sustainability projects. She researched and executed an experiment in papermaking using waste from farm animals (a project she named Bull Sheets); helped design a large-scale community composting project through a local restaurant; and designed merchandise, from t-shirts to posters, for the Georgia Organics Conference. She has also found time to volunteer for community organizations like the Savannah Urban Garden Alliance and the Savannah Food Co-Op as well as tend her own vegetable garden and participate in Savannah's local roller derby league.
Erin says that being in Savannah has inspired her to be involved in the community and explore sustainable solutions in depth. "It's a great place to look at issues of sustainability," says Erin. "This city has a lot of great stories to tell and to build upon too."
She uncovered some of these stories through her M.A. final project, an exploration of how Savannah's farming history has shaped the city's growth. She researched Savannah's history as one of the earliest sites of colonial agriculture, and was fascinated to discover how Savannah is building on that history now to be a pioneer in urban agriculture. Her research culminated in FoodScape: Savannah, an informational walking tour exploring the city's agricultural history; this project elicited keen interest from several local sustainability groups, and Erin used the project to launch a website that offers a virtual tour and information about sustainable food in Savannah. Erin also used her research to develop a study she calls "The Urbivore's Dilemma" (a title that plays off the famous sustainable food manifesto "The Omnivore's Dilemma"), in which she examines methods of urban agriculture.
According to Erin, one of the greatest strengths of the design for sustainability program is the wide applicability sustainability has to the design field and the resulting variety of backgrounds different students bring to the program. "We are able to do so many amazing things," says Erin, "because we have architects, interior designers, graphic designers and people from the design management program. Having all of those disciplines together results in super rich projects at the end. It's pretty mind-boggling what we do together and how well it turns out … Design for sustainability is the ultimate collaborative program."
Since graduation, Erin has accepted a position as an energy management communications specialist for University of California, Berkeley.
Visit Erin's professional website.