Press Release
/
Feb. 4, 2013
Meet Caleb Zipperer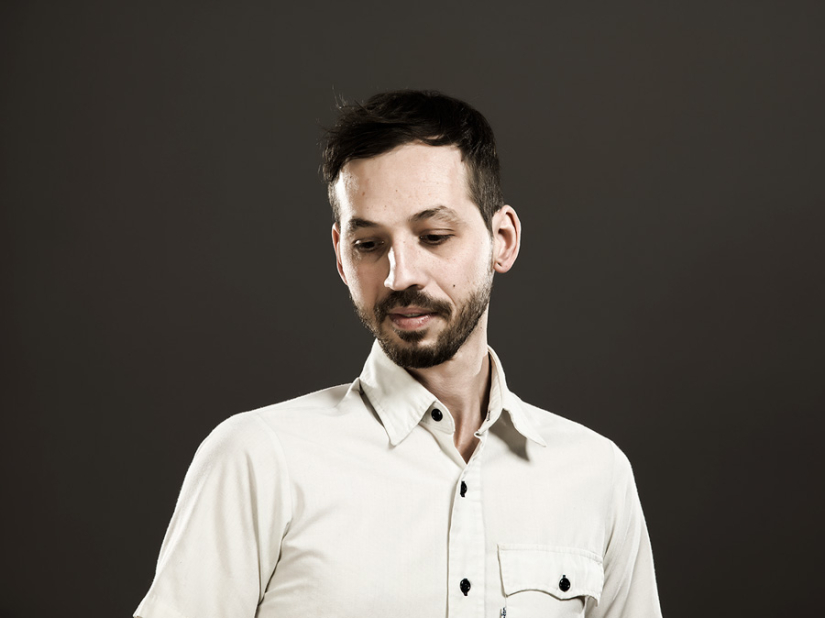 B.F.A., industrial design, 2002
Hometown: Savannah, Georgia
Current location: Brooklyn, New York
SCAD Savannah
As a professional innovator who has turned his creativity and passion for design into a high-powered career, Caleb Zipperer is living the dream of young, aspiring designers everywhere. His accomplishments are many: he oversees product development for high-end furniture brand West Elm; he owns and operates his own furniture design studio; and his work has been featured in Dwell, Surface, Core 77, and a variety of fine art galleries and furniture exhibitions.
The first rung of Zipperer's career ladder-before it disappeared into the clouds-was a job as junior designer for Dakota Jackson, Inc., the high-end furniture design and manufacturing firm named for its prestigious owner and founder. Zipperer took the job immediately after graduating from SCAD; he largely credits this opportunity to the wide range of skills he gained in his education, which set him apart from other applicants. Before he even saw his diploma, his SCAD education had helped him become deft at prototyping, building 3-D computer models, and using his strong foundation in art and design.
From the start at Dakota Jackson, Inc., Zipperer began working directly with the eponymous founder on a daily basis, an experience Zipperer describes as almost surreal. "It was unbelievable," he says. "It's pretty rare that you get to work with a furniture designer of [Jackson's] status."
Thanks to the designer's guidance, Zipperer quickly rose through the ranks of the company, rapidly progressing to head designer and then to production manager. His work caught the eye of Williams-Sonoma, who recruited him as a senior furniture design engineer, a position he has been in ever since.
"It's rare to be an engineer in this day and age without an engineering background," Zipperer says. "But I learned my knowledge first-hand from Dakota and his factory, and that hands-on experience really put me where I am … It's crazy, because I started as a junior designer, so to be where I am today-it all goes back to learning what I did under Dakota's wing. It's just amazing."
In his current position, Zipperer has spent time overseeing production of many of Williams-Sonoma's smaller brands-if you've purchased furniture from Pottery Barn or West Elm in the last six years, it's likely that Zipperer is in some way responsible for the piece that now graces your living room or kitchen.
Zipperer is thrilled about Dakota Jackson's new appointment as honorary chair of SCAD's furniture design department. "I think it's going to very exciting for everyone who is able to work with him," Zipperer says. "He's going to be very inspirational-his breadth of knowledge is unbelievable. He knows construction and he knows design; he's one of these rare breeds. He actually knows how to make things, so he can walk the talk."