Recognition
/
June 5, 2013
Kristine K. Stevens publishes book about her travels around the world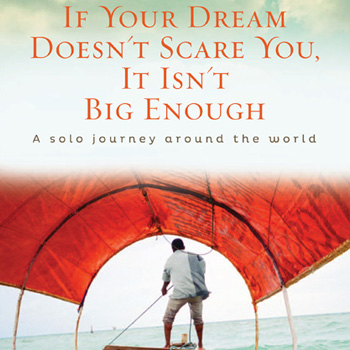 "If Your Dream Doesn't Scare You, It Isn't Big Enough: A Solo Journey Around the World," a book written by Kristine K. Stevens (M.F.A., contemporary writing, 2011), has been published by Subtext Publishing. The nonfiction book, funded in part by a Kickstarter project, answers the question of what happened when Stevens sold her house, quit her job and traveled solo around the world.
Carrying a backpack and the naïve belief that the trip was nothing more than a six-month vacation, Stevens hit the road. As her journey moved on and off the beaten tourist path, she braved a monsoon in Zanzibar, a safari in Kenya, trekking in Nepal, kayaking in Thailand, caves in Laos, red plaid fish and lava in Hawaii, and grizzly bears in Alaska. Little did Stevens know that she was completing a pilgrimage that would change her life forever.
Learn more about Stevens via her website.