Feature
/
Nov. 15, 2013
Meet Christopher Bundy: Teach, write, publish and repeat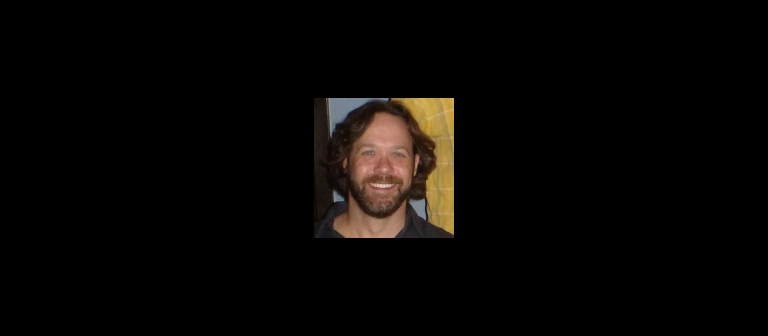 SCAD Atlanta liberal arts professor Christopher Bundy brings his experience as a working writer into the classroom. Image courtesy Christopher Bundy
When Christopher Bundy tells a story, his writing students take heed.
That's because Bundy, a SCAD Atlanta liberal arts professor since 2009, is also an accomplished, working writer who has published dozens of short stories, essays, pieces of journalism and a novel.
"At SCAD, I get to teach wonderful things and play different roles; I'm not just the guy at the head of the table. It's a privilege to do and talk about the things I already love and then see them in practice too," Bundy says.
A veteran professor before his arrival, he dug into a full slate of undergraduate- and graduate-level classes that included writing staples and innovative offerings that prepare students to take on the publishing environment.
"There really isn't a story that hasn't been told at this point, so we focus on unique ways to tell a story," Bundy says. "I have to deal with the same ideas and approaches to writing, and it forces me to live up to the goals I've set for them; to write every day and to think about the writing first, then think about the publishing."
Once the focus is on publishing, Bundy schools his students on the value of social media for writers who want to draw attention to their work.
"Only writers in the top tier are getting help from publishers to publicize their work. The climate has shifted and you have to market, promote and brand yourself," he says.
For his recent novel, "Baby, You're a Rich Man," Bundy paired a traditional book tour with a Web presence. The social media interaction pushes writers to engage with others and start discussion that allows them to connect with readers and new ideas, he says.
And although writing is a field in which artists normally work alone, Bundy presses his students to take the discussion further and participate in cross-discipline collaboration.
In the spring, his class worked with a graphic design class and a photography class to complete a project for the town of Thomasville, Georgia. The quaint, historic town wanted to rebrand itself as an arts destination and create a biannual magazine with SCAD's help.
"The folks in Thomasville had a very clear vision of what they wanted to do. [The classes] created this magazine from the ground up; the concept, naming, look and feel, tone of the writing, everything was developed as a collaborative effort," Bundy says. "The experiment was quite successful."
Outside the classroom, Bundy collaborated on his own experiment, reaching out to SCAD sequential art alumnus Max Currie to illustrate "Baby." The idea came about because of the story's connection to illustration and Japanese comic-book style. After finalizing the text and getting the publisher's buy-in, Bundy handed the piece off to Currie.
"I had seen Max's work at SCAD and thought he had the background and style," he says. "He understood the book … picked up on the subtleties and gave me a beautiful interpretation."
With the emphasis on collaboration and professional engagement, SCAD's preparation of students goes beyond what's available in traditional liberal arts programs at large state institutions, he says.
"Whether we were looking for a teaching position or an agent, or learning the labyrinth of publishing, traditional liberal arts programs didn't teach that," Bundy says. "At SCAD, I teach whole classes on these areas. This is a time for them to create but to create while being informed about what to expect after graduation."
Connect with Christopher Bundy
---
About the SCAD general education program
All undergraduate students receive a strong general education to expand their capacity for intellectual inquiry, and to develop practical skills to enable them to be creative and responsible world citizens in today's global society.
For more information about SCAD's liberal arts faculty and courses, visit the general education program today.