Press Release
/
May 9, 2012
Architect and educator Dr. Greg Hall to chair SCAD architecture program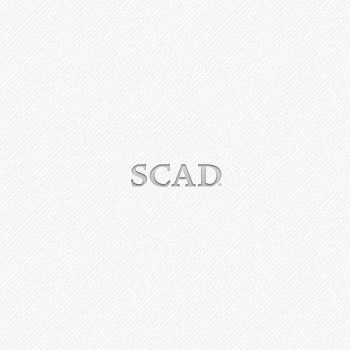 SAVANNAH, Georgia —
The Savannah College of Art and Design is pleased to announce the appointment of Paris Prize-winning architect and educator Greg Hall, PhD, AIA, NCARB, as chair of the SCAD architecture program.
Hall joins SCAD after a five-year tenure as director of education at the National Council of Architectural Registration Boards (NCARB) in Washington, D.C., where he was responsible for the administration of education programs and initiatives, education requirements for certification, funding for academic programs, and standards for continuing education.
"The students, faculty and administration at SCAD are delighted that Dr. Hall will lead the university's architecture program," said SCAD School of Building Arts Dean Christian Sottile, AIA, NCARB. "Dr. Hall's extensive experience in teaching, research, administration and practice on national and international levels, along with his background in building collaborative partnerships within the industry, make him an ideal candidate to further the university's mission to prepare students for creative careers."
Global project experience
As a registered architect, Hall has worked on projects in Africa, China, Hong Kong, Japan, Italy, France, the United Kingdom and the United States with many firms, including the practices of two Pritzker Prize-winning architects, Jean Nouvel and Renzo Piano. He has served as a member of interdisciplinary teams that designed the Kansai International Airport in Osaka, Japan; Sea Hawk Hotel and Resort in Fukuoka, Japan; and CITIC Plaza in Guangzhou, China.
Hall has taught at the University of Texas at Austin, the University of Hong Kong and SCAD, where he served as a professor of architecture for three years. In addition to cross-departmental graduate and undergraduate courses in design, construction technology and professional practice for architecture, interior design and historic preservation students, Hall developed and taught courses on architecture design management and global architecture practice.
"I look forward to returning to SCAD," said Hall. "The university provides a dynamic context and environment for students to develop and prepare for careers. I am particularly excited about the opportunity for students to collaborate across disciplines and explore careers in a global context-aspects that are essential in today's world."
Strong educational background
Hall earned a Ph.D. in architecture from the University of Hong Kong, where he was a Fulbright Fellow. He also earned a Bachelor of Architecture degree from the University of Texas at Austin.
SCAD offers a professional Master of Architecture degree accredited by the National Architectural Accrediting Board. At SCAD, architecture students learn in a stimulating environment that emphasizes the importance of interdisciplinary knowledge, collaboration and progressive thinking. The SCAD architecture program offers students a unique art and design context in which to study. Students learn traditional architecture concepts with access to the distinct perspectives of SCAD's other art and design degree programs. Architecture studies at SCAD engage students in multi-disciplinary learning and celebrate the increasingly global culture of design.
SCAD: The University for Creative Careers
The Savannah College of Art and Design is a private, nonprofit, accredited institution conferring bachelor's and master's degrees at distinctive locations and online to prepare talented students for professional careers. SCAD offers degrees in degrees in more than 40 area of study, as well as minors in nearly 60 disciplines in Savannah and Atlanta, Georgia; in Hong Kong; in Lacoste, France; and online through SCAD eLearning.
SCAD has more than 20,000 alumni and offers an exceptional education and unparalleled career preparation. The diverse student body, consisting of more than 11,000 students, comes from all 50 United States and more than 100 countries worldwide. Each student is nurtured and motivated by a faculty of more than 700 professors with extraordinary academic credentials and valuable professional experience. These professors emphasize learning through individual attention in an inspiring university environment. SCAD's innovative curriculum is enhanced by advanced, professional-level technology, equipment and learning resources and has garnered acclaim from respected organizations and publications, including 3D World, American Institute of Architects, BusinessWeek, DesignIntelligence, U.S. News & World Report and the Los Angeles Times.