Press Release
/
June 4, 2012
Andy Cohen to share pop-culture tales at SCAD Atlanta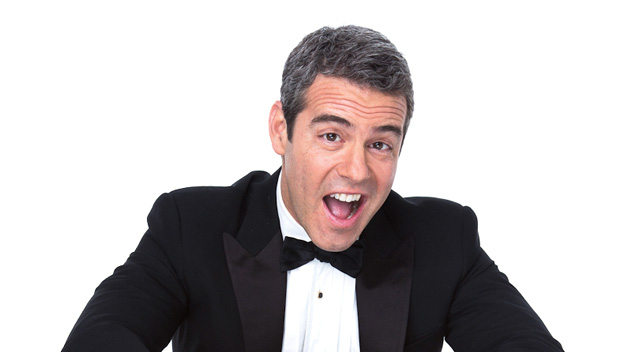 ATLANTA, Georgia —
Absurd mishaps at CBS News. Hilarious encounters with the heroes and heroines of his youth. The real stories behind the "Real Housewives." These are just a few of the topics that are sure to come up when television personality Andy Cohen appears at SCAD Atlanta on June 6, 2012 at 6:30 p.m. to talk about his The New York Times bestselling memoir, "Most Talkative: Stories from the Front Lines of Pop Culture."
Cohen, who is executive vice president of development and talent at Bravo, is responsible for overseeing the production of such hits as "Top Chef "and "The Real Housewives" franchise. In addition, Cohen is the host and executive producer of "Watch What Happens Live," Bravo's late-night, interactive talk show. He also hosts the network's reunion specials. Cohen has won an Emmy and two Peabody Awards for his work.
Love affair with pop culture
In his book, Cohen writes about his lifelong love affair with pop culture that brought him from the suburbs of St. Louis to his own television show. "Most Talkative" provides a one-of-a-kind glimpse into the world of television, from a fan who grew up watching the screen and is now inside it, both making shows and hosting his own.
Following the lecture, Cohen will be signing books. The event will be held at SCAD at 1600 Peachtree Street in Atlanta. Admission is free to SCAD students, faculty and staff. Admission for the public is $10 or free with the purchase of a book.
SCAD: The University for Creative Careers
The Savannah College of Art and Design is a private, nonprofit, accredited institution conferring bachelor's and master's degrees at distinctive locations and online to prepare talented students for professional careers. SCAD offers degrees in more than 40 majors.