Press Release
/
May 2, 2012
Andre Leon Talley, Ralph Rucci and Robin Givhan talk fashion at SCAD Museum of Art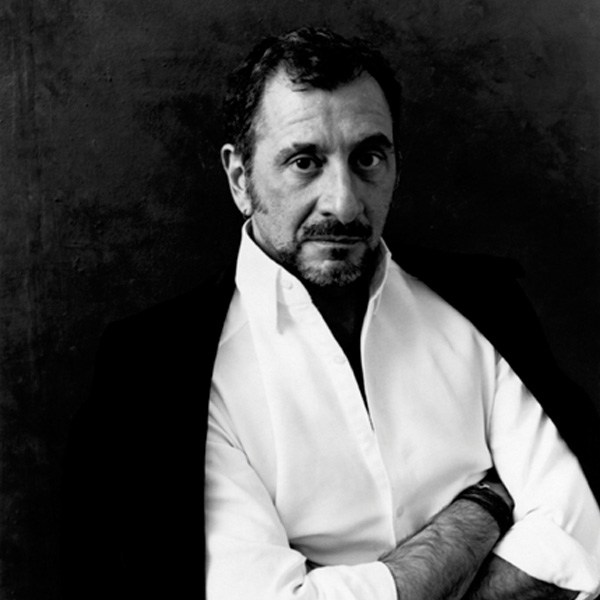 SAVANNAH, Georgia —
SCAD will host a conversation among Vogue contributing editor and SCAD Board of Trustees member André Leon Talley, American couturier Ralph Rucci and Pulitzer Prize-winning fashion journalist Robin Givhan, at 2:30 p.m., Saturday, May 19 at the SCAD Museum of Art, 601 Turner Blvd. The event is free and open to the public.
The three fashion experts will discuss everything from fashion inspiration to advice for aspiring designers.
Talley and SCAD President Paula Wallace will present Rucci with the André Leon Talley Lifetime Achievement Award at the university's annual fashion show 8 p.m., May 19 at Trustees Theater, 216 E. Broughton St.
As contributing editor to Vogue, Talley regularly pens a witty, pithy column called "Life with André." He has been an integral part of the pre-eminent fashion magazine for more than 25 years, and prior to that was at Interview magazine during Andy Warhol's tenure. In 2003, Talley was honored with the CFDA Eugenia Sheppard Award for Excellence in Fashion Journalism, and in 2008, he was awarded an honorary Doctor of Humanities degree by SCAD in recognition of his contributions to the university. Talley regularly mentors SCAD students and serves as a member of the Board of Trustees. In October 2011, he joined SCAD President Wallace in opening the André Leon Talley Gallery in the new SCAD Museum of Art.
Rucci, a 30-year industry veteran, established his label, "Chado Ralph Rucci" in 1994. In 2002, he was invited to show his first haute couture collection in Paris, becoming the first American to do so in more than 60 years. His plaque on the Fashion Walk Hall of Fame was unveiled on Seventh Avenue in New York in October 2011. Rucci is the subject of a recent documentary film titled, "A Quiet American: Ralph Rucci & Paris."
Givhan is the first fashion journalist to win the Pulitzer Prize for criticism. She joined the Washington Post as fashion editor in 1995 and left in 2010 to join Newsweek and The Daily Beast as a special correspondent for style and culture. She has contributed to a number of books and wrote "Michelle: Her First Year as First Lady," a look at Michelle Obama and the cultural and social shifts caused by the first African-American family in the White House.
The SCAD Fashion Show presents the collections of top-graduating seniors selected by a critiqued jury of top industry professionals. Purchase tickets at the Savannah Box Office at 216 E. Broughton St., online at savannahboxoffice.com or by phone at 912.525.5050.
SCAD: The University for Creative Careers
The Savannah College of Art and Design is a private, nonprofit, accredited institution conferring bachelor's and master's degrees at distinctive locations and online to prepare talented students for professional careers. SCAD offers degrees in more than 40 majors.