Press Release
/
Jan. 25, 2013
8th Savannah Symposium to focus on modernities in architecture, landscape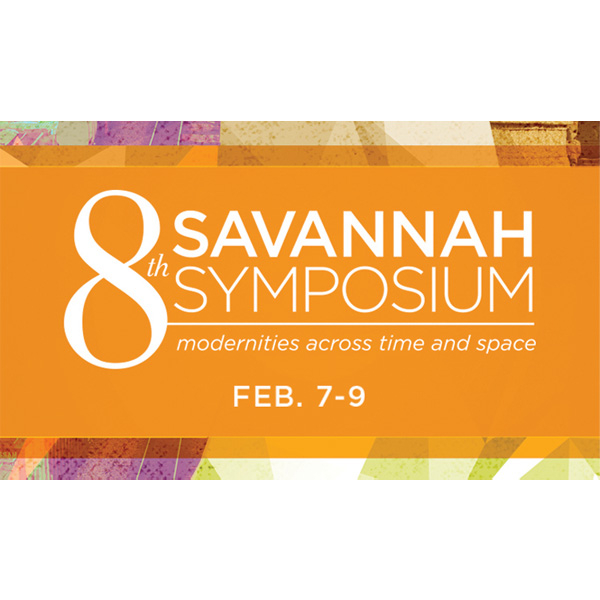 SAVANNAH, Georgia —
The Savannah College of Art and Design architectural history department is pleased to present the 8th Savannah Symposium: Modernities Across Time and Space Feb. 7-9, at the SCAD Museum of Art. Hosted in historic downtown Savannah, Georgia, home to the nation's first planned city and largest National Historic Landmark District, the event will focus on "modernities" in the broadest and most critical terms relating to architecture, landscape and the imagined environment.
Scholars from over a dozen countries will present more than 60 papers exploring topics ranging from the significance of the split-level house in mid-20th-century suburbanization to post-colonial reinterpretations of world architecture. Some studies will focus on particular sites or examples of modern architecture, while others will interpret who determined the modernity, when and where it occurred, and how it was presented and promoted.
"This is the robust global symposium it is because of its topical theme underlying much of historical interpretation today," said Daves Rossell, SCAD architectural history professor, who is serving as symposium co-director along with fellow SCAD architectural history professor Patrick Haughey. "Through keynotes by two leading scholars and a rich diversity of shorter papers, as well as panel discussion and tours, we hope to uncover new interpretive angles through which to understand and appreciate our phenomenal built environment."
Keynote speakers include Dell Upton, professor of architectural history at the University of California at Los Angeles, and Mark Jarzombek, associate dean of the Massachusetts Institute of Technology School of Architecture and Planning.
Upton, author of "Another City: Urban Life and Urban Spaces in the New American Republic" (Yale University Press, 2008), as well as "Architecture in the United States" (1998), a volume in the Oxford History of Art series, will present a talk titled, "Neglected Modernity." The lecture will examine some of the implications of the availability of new and relatively cheap materials such as iron, steel, glass and concrete, particularly in the 20th-century American South.
Jarzombek has published widely on a range of topics from the Renaissance to the modern and the contemporary, including "A Global History of Architecture" (Wiley Press, 2006) with co-author Vikram Prakash and noted illustrator Francis D.K. Ching. His talk, "Corridic Modernity," will trace the corridor's history to the Spanish Empire and Victorian England, the social construction of speed, and the architecture and particular type of modernity that tried to embrace it.
Event registration is required, with registration fees ranging from $10-$130. For additional information and to register, visit scad.edu/savannahsymposium.
Media inquiries may be directed to Sunny Nelson at 912.525.5225.
SCAD: The University for Creative Careers (SCAD)
The Savannah College of Art and Design is a private, nonprofit, accredited institution conferring bachelor's and master's degrees at distinctive locations and online to prepare talented students for professional careers. SCAD offers degrees in more than 40 majors.
SCAD Architectural History
Based in the living laboratory of Savannah, SCAD architectural history students research and analyze buildings, urban forms and the cultural landscape in the context of their time and place, and interpret them from multiple perspectives to reveal their rich and varied meanings.
SCAD is one of the few institutions to offer degree programs specifically in architectural history. At SCAD, students learn from one of the largest concentrations of architectural historians in one department, and the professors' breadth of expertise covers the entire history of world architecture. SCAD architectural history students complement their traditional academic studies with classes that teach relevant studio-based skills, and with internships and other opportunities to hone their professionalism. SCAD offers Bachelor of Fine Arts, Master of Arts and Master of Fine Arts degrees in architectural history.