Whole Foods Market: mural design challenge
Open to all disciplines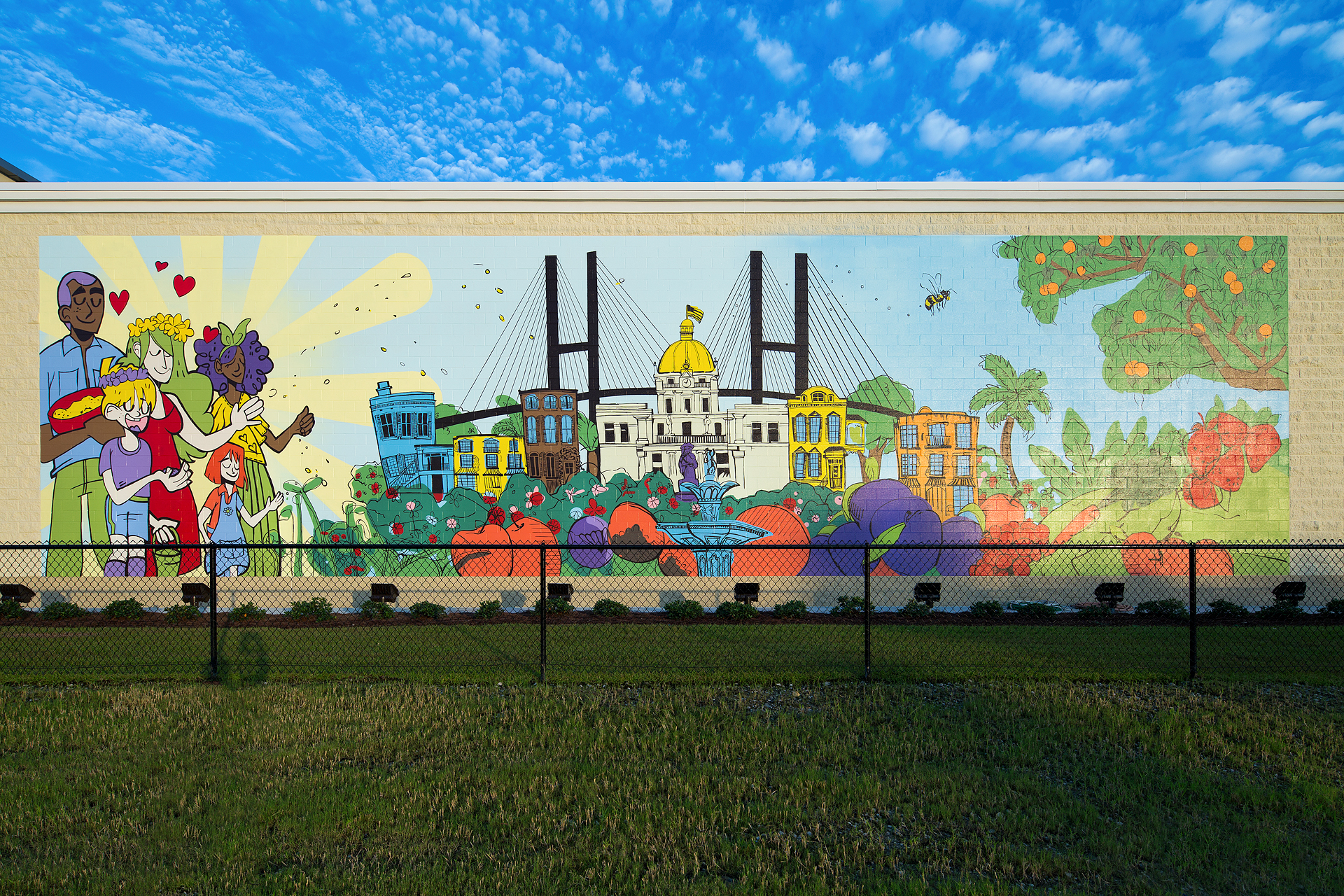 Whole Foods Market opened one small store in 1980 in Austin, Texas. Since then, the company has become one of the world's leading retailers of natural and organic foods with more than 340 stores throughout North America and the United Kingdom. In August 2013, Whole Foods opened its first store in Savannah, Georgia, with a unique and creative feature.
A few months before the grand opening, Whole Foods challenged SCAD students to develop a mural concept for its new store — a single design concept that would link the brand to the Savannah community. The catch: the students had just 24 hours to complete the design.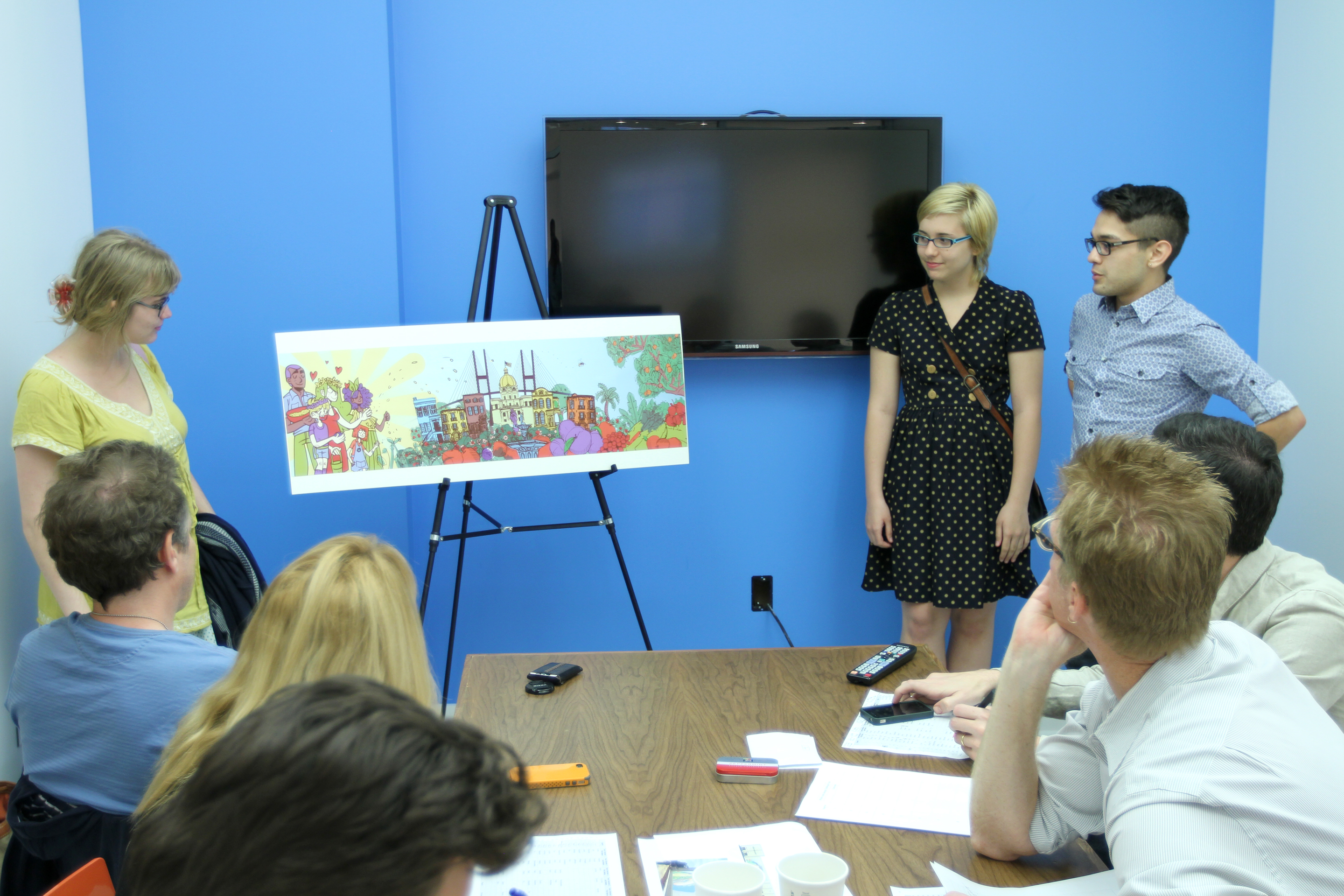 More than thirty students representing a variety of disciplines — painting, illustration, animation, visual effects and service design—participated as individuals and as teams to tackle the challenge. In fewer than 24 hours, students sketched, designed and pitched their concepts to a panel of judges that included Whole Foods Market representatives Emily Shively, Matthew Bird and Mark Kempf, and several SCAD faculty and staff members.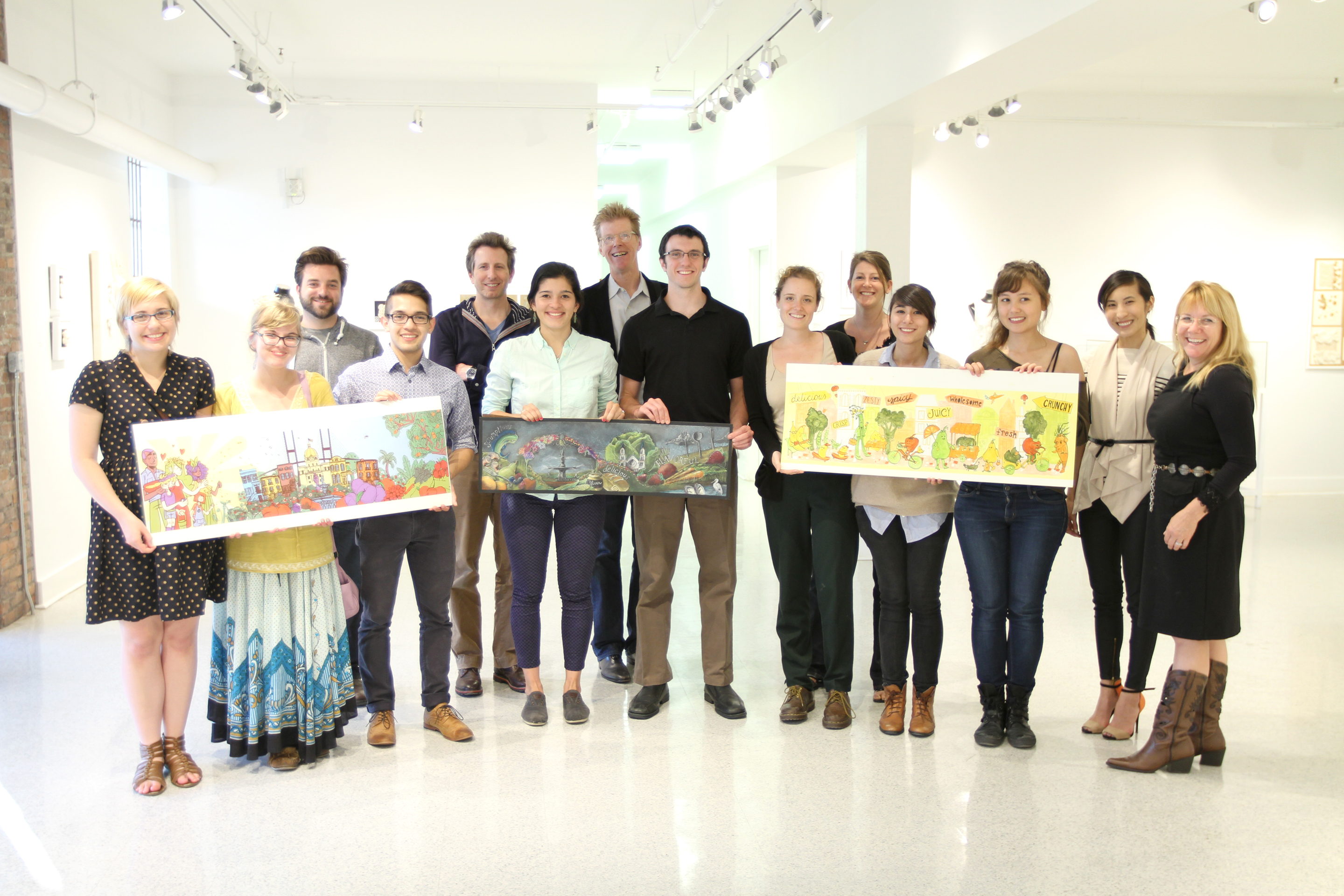 Final concepts proved as diverse as the participating student disciplines — ranging from paintings and drawings to chalk creations and digital designs — adding to the intensity of the judging process. In the end, three cash prizes were awarded to the top teams in amounts of $1,000, $600 and $300, respectively. Additionally, the winning team's digital mural design was installed on the side of the new Whole Foods building on Victory Drive. The colorful design, featuring City Hall and other signature Savannah landmarks, will be showcased on the building's façade for the nearly a decade.
The second-place team's mixed media design was incorporated into several Whole Foods Market Savannah products including three T-shirt designs and a limited-edition reusable shopping bag. The three winning designs are also displayed in the store.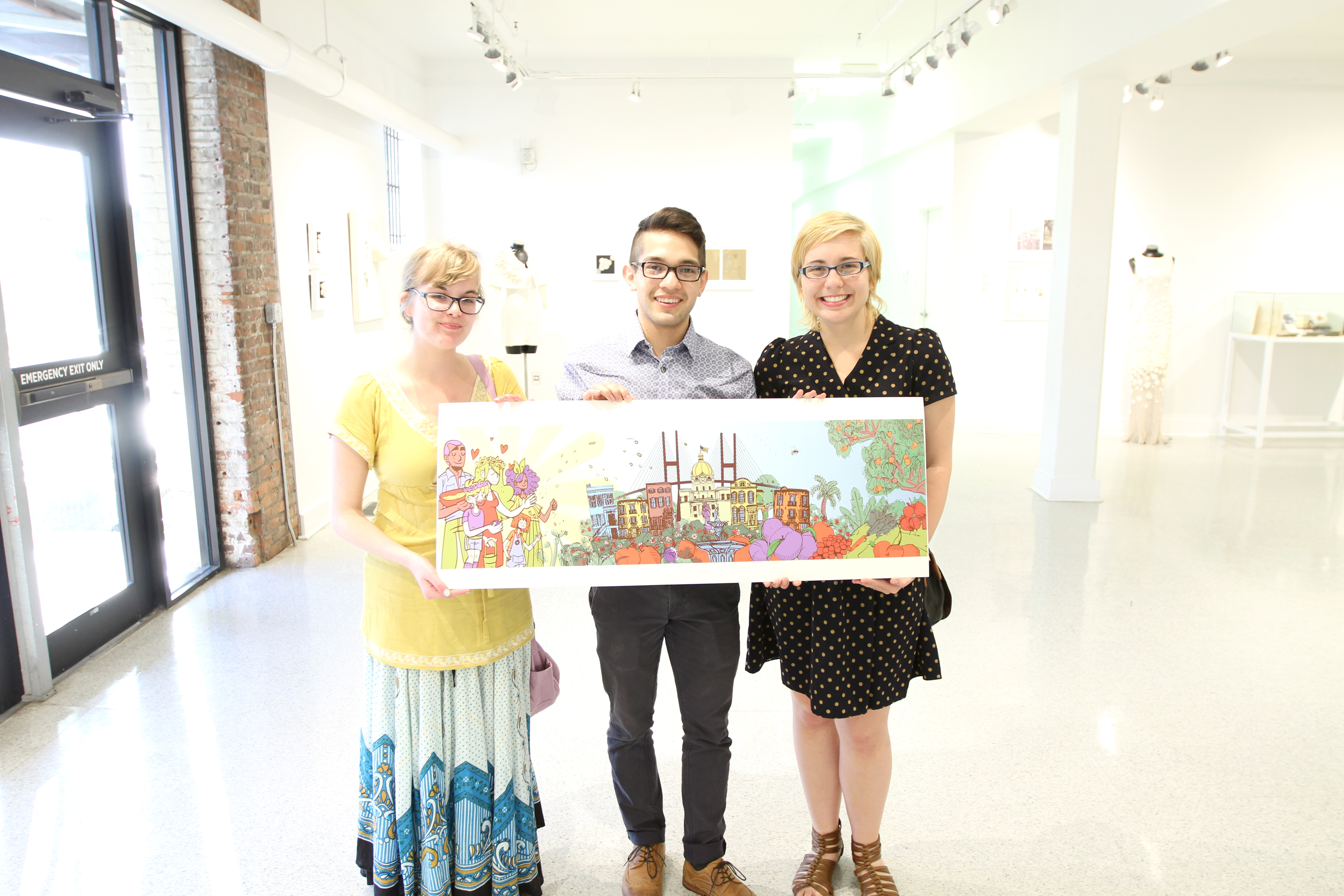 "The final winner was our absolute favorite. It honors the city of Savannah, plays tribute to Whole Foods Market and what we're about with food, community and sowing seeds. It tells a story, which is really beautiful."
— Emily Shively, Spokeswoman, Whole Foods Market spokeswoman